Germany – Ireland Joint Plan of Action for Enhanced Bilateral and EU Cooperation
News
09 February 2021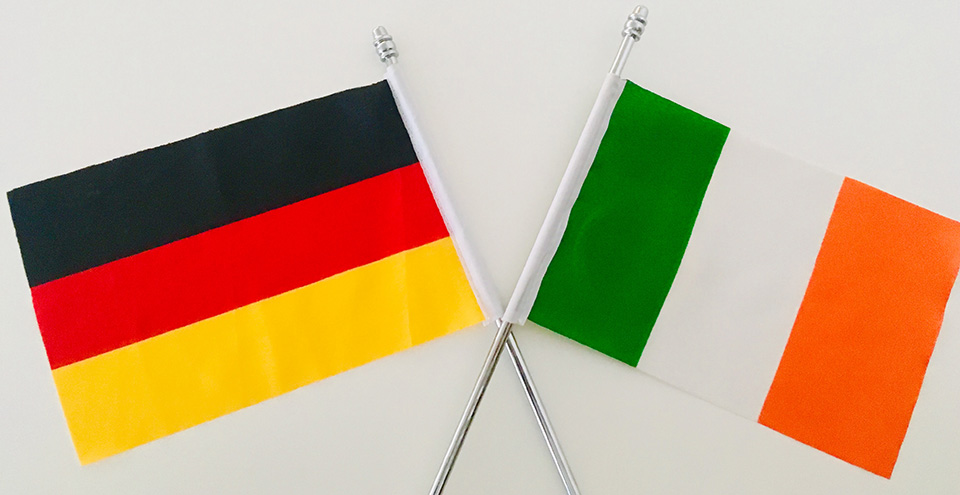 Minister Simon Coveney Agrees Second Joint Plan of Action for Enhanced Cooperation with Germany
Minister for Foreign Affairs, Simon Coveney T.D., today, 09 February 2021, agreed with the Federal Minister for Foreign Affairs of Germany, Heiko Maas, a second Joint Plan of Action for Enhanced Bilateral and EU Cooperation between Ireland and Germany.
The Joint Plan was published following the second formal session of German-Irish consultations at the level of State Secretaries and Secretaries Generals.
Following the success of the first Joint Plan of Action, which was agreed in 2018, this new plan sets out the principles for continuing enhanced cooperation between Ireland and Germany, including a number of new and continuing bilateral projects to be undertaken in both countries over the lifetime of the plan.
Commenting on the new Joint Plan, Minister Coveney said:
"I very much welcome the approval of the second Joint Plan of Action as a further significant development in enhancing our bilateral relations.

Ireland enjoys a particularly warm and fruitful relationship with Germany. As we have seen through the first plan, there is scope to further engage and increase our cooperation across a wide range of areas, including important topics such as EU-Africa relations and climate change. We have the potential to advance the interests and values that we share as friends and fellow members of the European Union".
The second formal session of State Secretaries & Secretaries Generals consultations between Ireland and Germany, mentioned above, were held digitally today, 09 February 2021, under the joint chairmanship of Secretary General Niall Burgess of the Department of Foreign Affairs and the State Secretary of the German Ministry of Foreign Affairs, Miguel Berger.
They were joined by the Secretaries Generals and State Secretaries of the following government departments:
The Department of Foreign Affairs
The Department of Finance
The Department of Agriculture, Food and the Marine
The Department of Enterprise, Trade and Employment
The Department of Defence
The German Ministry equivalents of the above Departments
We at the embassy very much look forward to forwarding Ireland - Germany relations through the implementation of this new plan of action.