Centenary of First Irish Representation in Germany – 22 April 2021
Speech
27 April 2021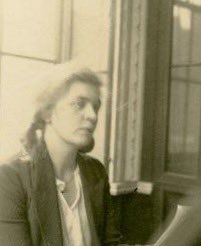 In 1921, the fledgling Irish State decided that it needed to amplify its voice in the great cities of the world and thus it began opening offices in various locations across the globe. One of the earliest such offices, known as an Irish Propaganda Office, was opened in Berlin in April 1921 by Nancy Wyse Power, thus making her the first official appointed in Germany by any government of Ireland.
Nancy Wyse Power's pioneering work in opening this office and her publishing the "Irisches Bulletin" was instrumental in promoting Ireland and bringing it to the attention of both the German public and the officials of the Weimar Republic. Her work laid lasting foundations for subsequent Irish missions to Germany.
In order to mark this milestone, Ambassador Dr. Nicholas O'Brien invited the renowned Queen's University Belfast Research fellow and scholar of Irish history from 1916 to 1923, Dr. Darragh Gannon, to reflect on this specific of early Irish-German relations.
On 22 April 2021, we had the tremendous pleasure of welcoming Dr. Gannon to a livestreamed online event, in which he delivered his lecture entitled "Gallant Allies in Europe, a Century of Ireland – German relations" - a detailed and multi-layered analysis of Nancy Wyse Power's work in a cosmopolitan Berlin marked by upheaval and the intricacies of global politics.
You can view this online event by clicking on the YouTube link below.