Inaugural German Irish Film Summit
Event
07 February 2022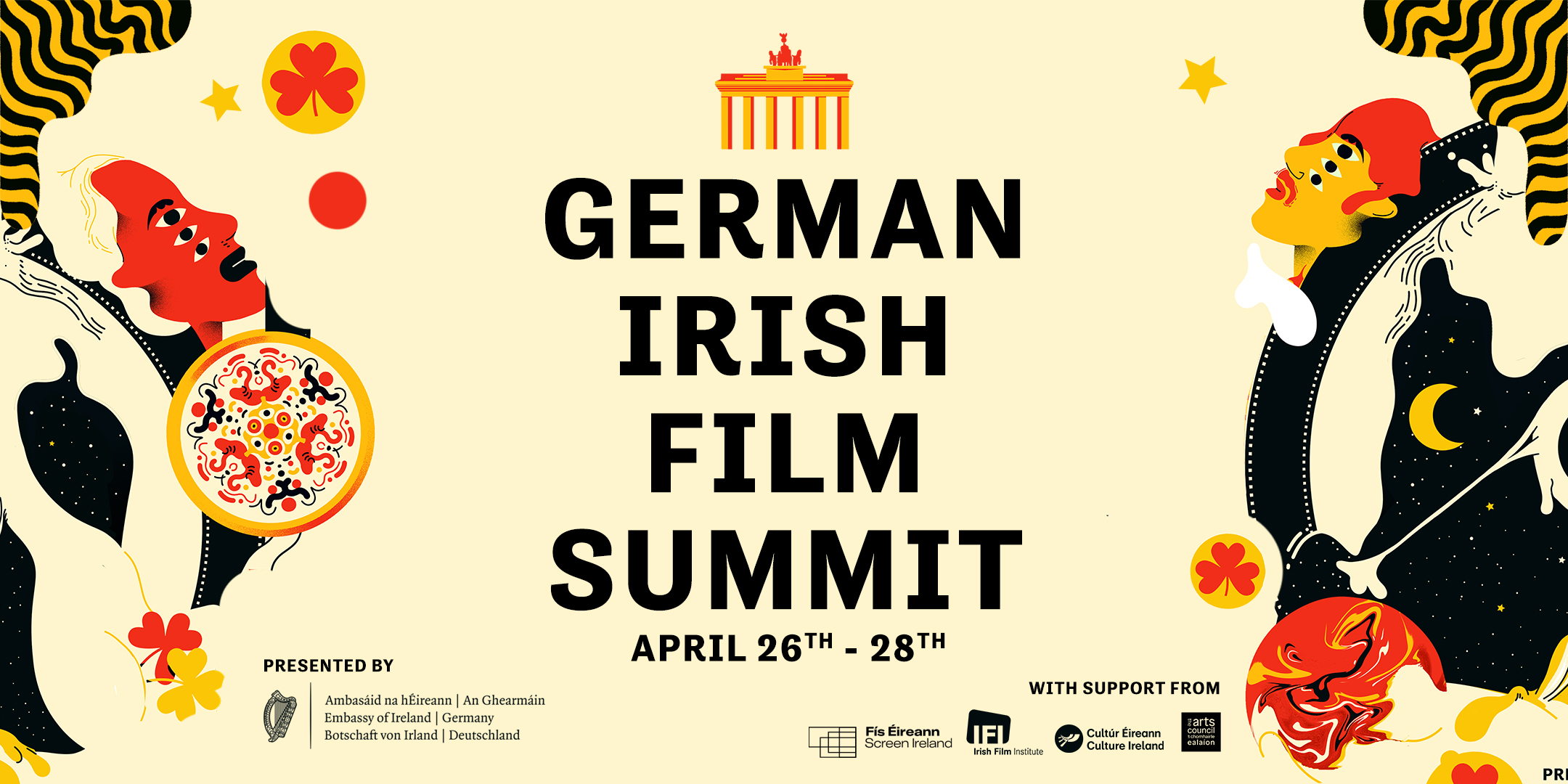 The first German Irish Film Summit will be held in Berlin in April 2022.
Presented by the Embassy of Ireland in Germany, the summit will feature screenings, pitching, talks, panels, and networking.
The summit aims to bring film professionals from Irish and German film industries together to spark inspiration, cooperation and friendships.
The summit will also host public film-screenings at Moviemento on the 26th, 27th and 28th of April.
The programme and the registration details to attend, are available at the following link The German Irish Film Summit Tickets, Tue 26 Apr 2022 at 12:00 | Eventbrite
There is limited capacity and if you would like to apply to attend, or to participate in the pitching sessions then please email culture[dot]berlin[at]dfa[dot]ie with a completed application form.
The application form can be found at the following link German Irish Film Summit application form