Last Rose of Summer Concert at Mendelssohn Remise - 15-19 August 2022
News
21 July 2022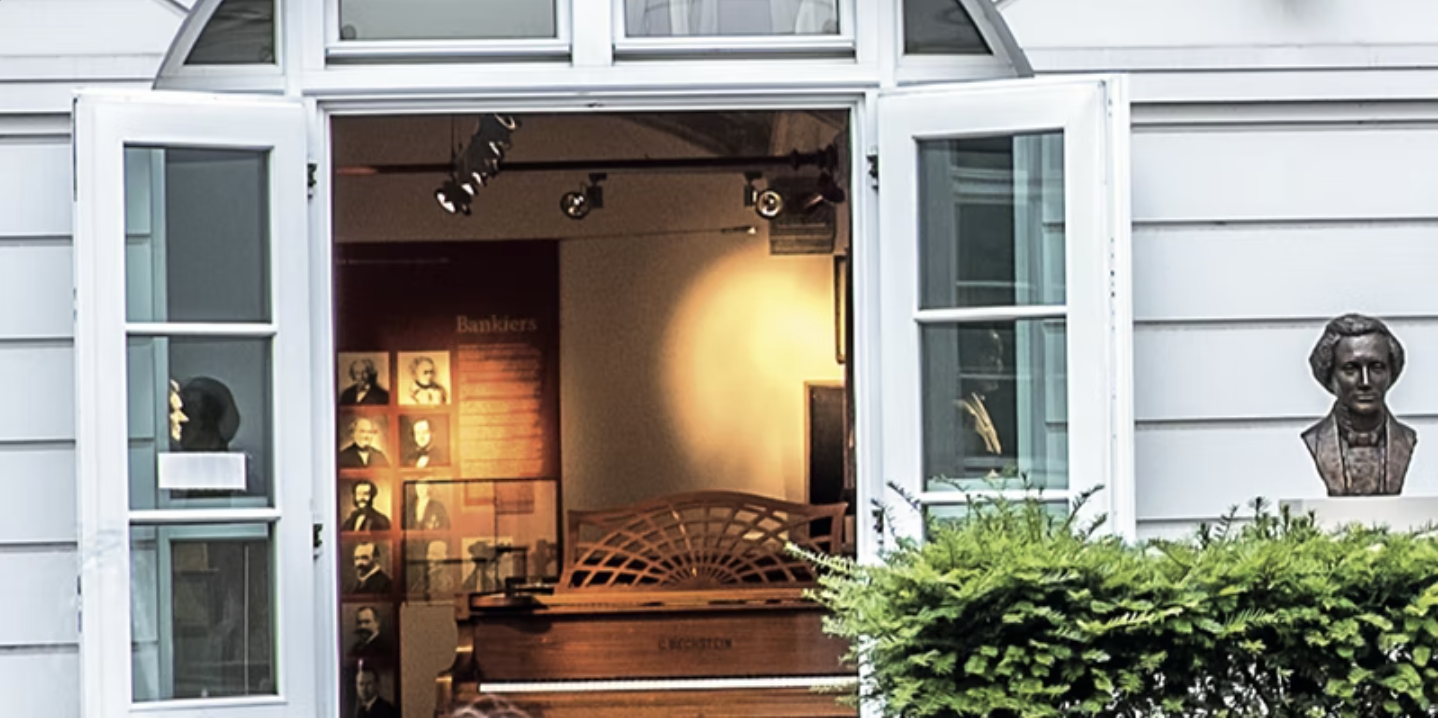 The Mendelssohn remise at Jägerstraße 51, 10117 Berlin
The annual classical music festival The Last Rose of Summer, presented by the Mendelssohn Remise in partnership with the Embassy of Ireland, returns this August with the world renowned musicians Carol Mc Gonnell (Clarinet) and Fiachra Garvey (Piano) performing a special lunchtime concert on the 19th of August.
The festival runs from the 15th to the 19th of August 2022 and aims to bring together classical artists and composers from across Europe, this year with the theme of 'Berlin inspired'.
Named after the Irish poet Thomas Moore's famous poem, 'The Last Rose of Summer', that likely inspired Felix Mendelssohn's fantasia of the same name in 1827 - festival has run in cooperation with the Embassy of Ireland since 2014, presenting top Irish classical talent in the intimate and historic location of the Mendelssohn Remise, at the Embassy house, in Berlin.
Save the date and sign up through Eventbrite here.
-------------------------------------------------------------------------------------
Das jährlich stattfindende Festival für klassische Musik The Last Rose of Summer, das von der Mendelssohn Remise in Zusammenarbeit mit der irischen Botschaft präsentiert wird, kehrt diesen August mit einem besonderen Mittagskonzert der weltbekannten Musiker*innen Carol Mc Gonnell (Klarinette) und Fiachra Garvey (Klavier) am 19. August zurück.
Das Festival findet vom 15. bis 19. August 2022 statt und soll klassische Künstler*innen und Komponist*innen aus ganz Europa zusammenbringen, in diesem Jahr unter dem Motto "Berlin inspired".
Benannt nach dem berühmten Gedicht "The Last Rose of Summer" des irischen Dichters Thomas Moore, das Felix Mendelssohn wahrscheinlich zu seiner gleichnamigen Fantasie aus dem Jahr 1827 inspiriert hat, findet das Festival seit 2014 in Zusammenarbeit mit der irischen Botschaft statt und präsentiert irische Talente der klassischen Musik im beschaulichen und historischen Rahmen der Mendelssohn-Remise im Botschaftsgebäude in Berlin.
Markiert euch das Datum in eurem Kalender und meldet euch hier über Eventbrite an.