Ulysses expanded - Bloomsday 2021
News
08 June 2021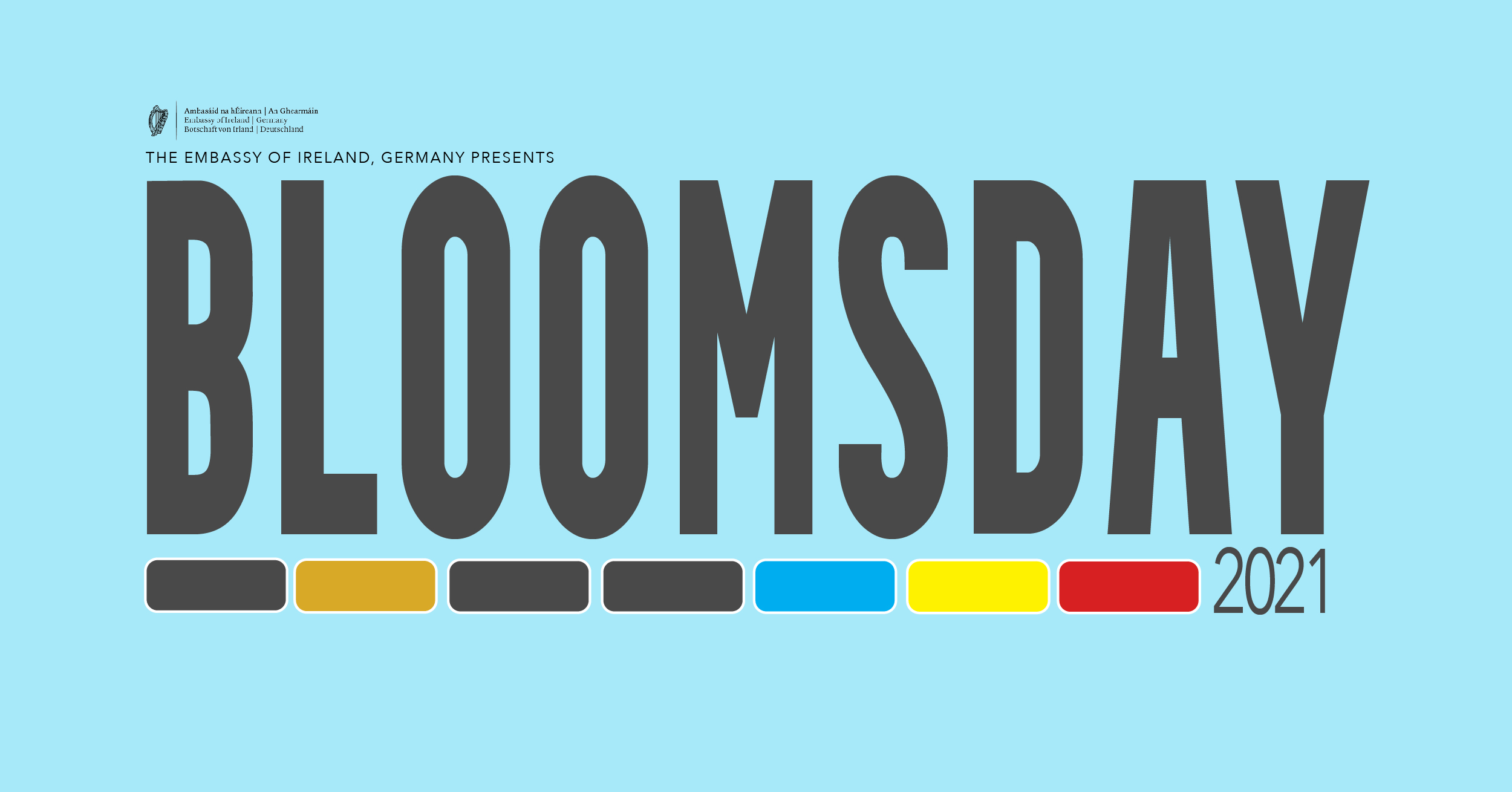 As part of our Bloomsday celebrations 2021, The Embassy of Ireland, Berlin was delighted to host a number of great events this year. Starting with the 'Ulysses Expanded' exhibition - a display of artistic accompaniments to readings from Ulysses. Followed by a public reading by Nuala O'Connor of her latest novel 'Nora'.
In addition to these events, the Embassy and the Department of Foreign Affairs were happy to donate 210 books (copies of Ulysses, Dubliners and A Portrait of the Artist as a Young Man) to 3 schools and 8 libraries across Germany in both English and German. We hope that these books will bring a lot of inspiration and happiness for many years to come.
Furthermore, the Embassy was also proud to participate in a worldwide compilation reading from Ulysses as part of a collaboration between the Department of Foreign Affairs, MoLi and BigO Media. The piece was screened on the 16th of June.
For more information read below.
Ulysses expanded on 16 June
The Embassy was thrilled to present an online exhibition of artworks accompanying readings from Ulysses. The artworks are a collection from artists based in Germany that were chosen from an open callfor artworks. One artwork will be granted an award of distinction presented at an online award ceremony. The exhibition which opened in virtual reality (VR headsets are not required) on 16 June, remains open and is available at the following link
https://www.eventbrite.ie/e/bloomsday-ulysses-expanded-exhibition-tickets-157508543293
It's really worth visiting as it casts Ulysses in a new light.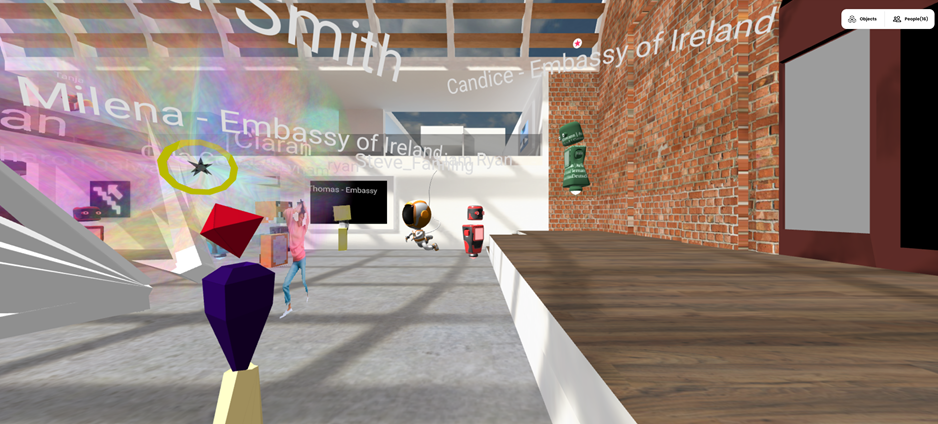 Public Reading by Nuala O'Connor from her latest novel 'Nora'
The Embassy is delighted to announce a reading by acclaimed and award-winning Irish novelist Nuala O'Connor as part of our Bloomsday celebrations. Nuala will read from "Nora", her novel about Nora Barnacle, wife and muse to James Joyce, which has been translated into German recently. As part of the reading, she will also talk about the genesis of the novel and bringing "to vivid life a woman about whom every literature lover has surely wondered" (Joseph O'Connor). There will be an opportunity for Q&A after the reading.
Nora Barnacle is a twenty-year-old from Galway working as a maid at Finn's Hotel in Dublin, when she meets a young James Joyce on a summer's day. She is instantly attracted to him, natural and daring in his company. But she cannot yet imagine the extraordinary life they will share together. All Nora knows is that she likes her Jim enough to leave behind family and home, in search of a bigger, more exciting life.
Their family grows they ricochet from one European city to the next, making fast friends with the greatest artists and writers of the age as well as their wives. They are brought high and low by Jim's ferocious ambition. But time and time again, Nora is torn between their intense and unwavering desire for each other and the constant anxiety of living hand to mouth, often made worse by Jim's compulsion for company and attention. So, while Jim writes and drinks his way to literary acclaim, Nora provides unflinching support and inspiration, sometimes at the expense of her own happiness, and especially at that of their children, Giorgio and Lucia. Eventually, together, they achieve some longed-for security and stability, but it is hard-won and imperfect to the end.
The German translation "Nora Joyce und die Liebe zu den Büchern" has been published by Insel Verlag on April, 17th.
Please pre-register for the event at the following link https://www.eventbrite.ie/myevent?eid=156078467899. An email with details on how to join the meeting will be sent to those registered about an hour before the start of the event.
NUALA O'CONNOR is a novelist, short story writer and poet, and lives in Co. Galway with her family. She is the author of four previous novels, including "Becoming Belle" (2018) and "Miss Emily" (2015), a reimagining of the life of Emily Dickinson, and six short story collections, her most recent being "Joyride to Jupiter" (2017). She has won many prizes for her short fiction including the Francis MacManus Award, the James Joyce Quarterly Fiction Contest and the UK's Short Fiction Journal Prize. She is editor-in-chief at flash e-zine Splonk.
www.nualaoconnor.com Twitter: @NualaNiC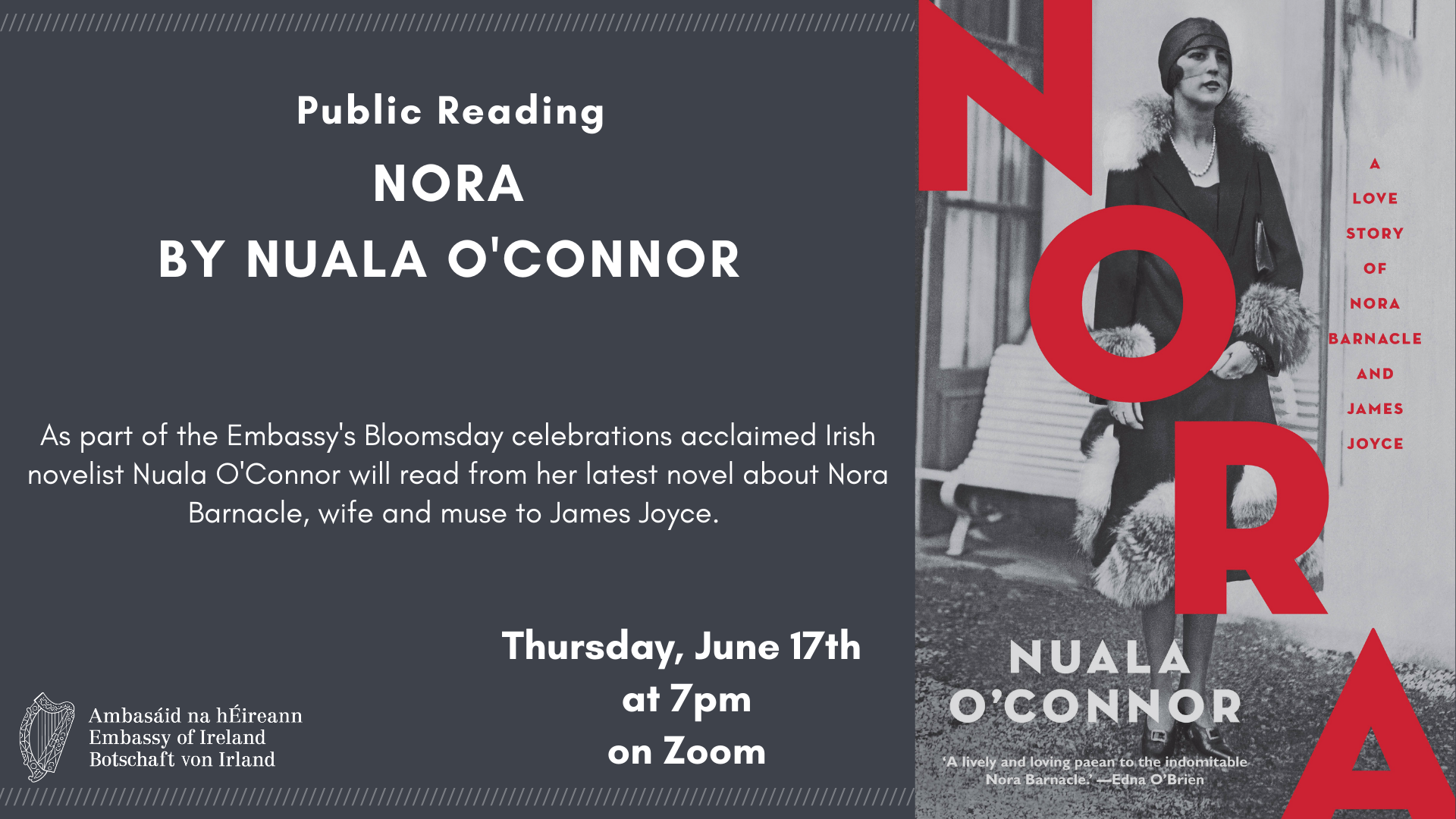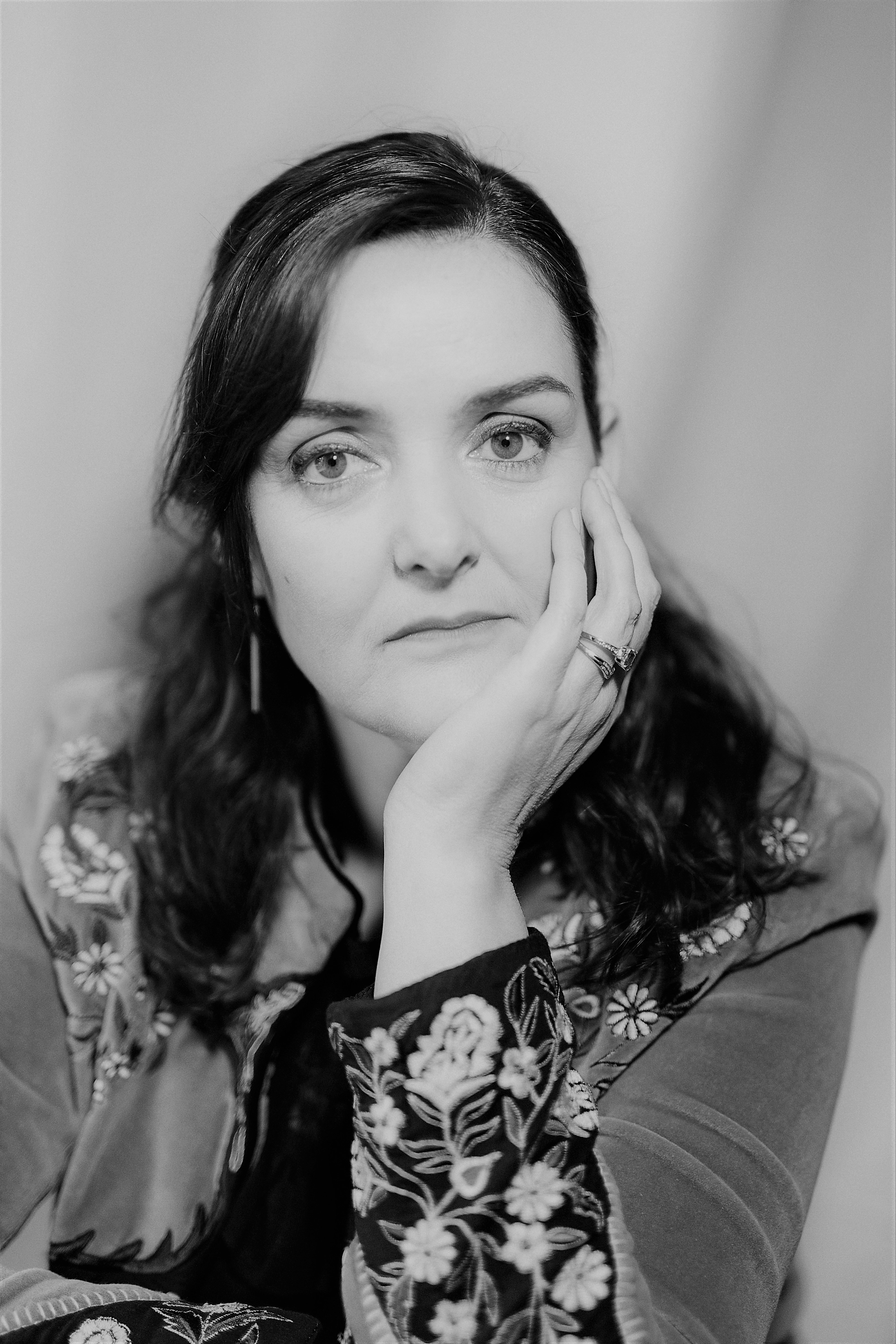 Watch Nuala's reading here :
Im Rahmen der Bloomsday-Feierlichkeiten 2021 freut sich die irische Botschaft in Berlin eine Reihe großartiger Veranstaltungen vorzustellen. Beginnend mit der Ausstellung 'Ulysses Expanded' - eine Ausstellung künstlerischer Begleitungen zu Lesungen aus Ulysses. Gefolgt wird die Ausstellung am nächsten Tag von einer öffentlichen Lesung von Nuala O'Connor aus ihrem neuesten Roman 'Nora'.
Zusätzlich zu den Veranstaltungen spendeten die Botschaft und das Außenministerium 210 Bücher in englischer und deutscher Sprache an 3 Schulen und 8 Bibliotheken in ganz Deutschland. Wir hoffen, dass diese Bücher für viele Jahre Inspiration und Glück spenden werden.
Darüber hinaus ist die Botschaft stolz darauf, im Rahmen der Zusammenarbeit zwischen dem Außenministerium, MoLi und BigO Media an einer weltweiten Zusammenstellung von Lesungen aus Ulysses teilzunehmen. Die Zusammenstellung wird am 16. Juni präsentiert.
Weitere Informationen finden Sie weiter unten.
Ulysses Expanded Ausstellung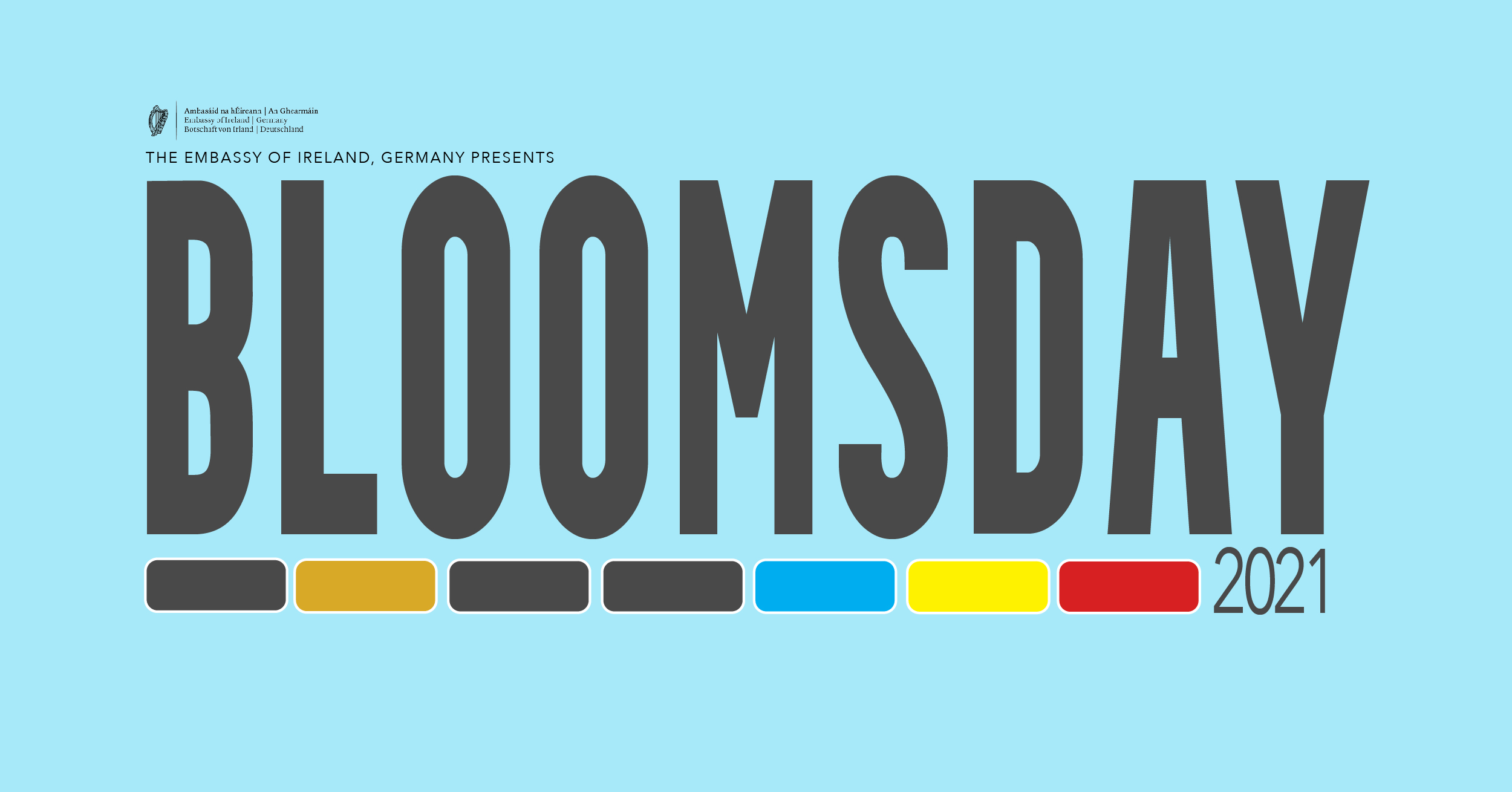 Ulysses Expanded am 16. Juni
Die Botschaft ist gespannt darauf, eine Online-Ausstellung mit Kunstwerken und Lesungen aus Ulysses präsentieren zu dürfen. Bei den Werken handelt es sich um eine Sammlung von Künstler*innen mit Sitz in Deutschland, die anhand eines öffentlichen Ausrufs ausgewählt werden (Einsendeschluss ist der 4. Juni). Ein Kunstwerk wird mit einer besonderen Auszeichung anerkannt, welche in einer Online-Zeremonie vergeben wird. Die Ausstellung wird virtuell zugänglich sein (VR Headsets sind nicht erforderlich) und sie beginnt am 16. Juni um 13:00 Uhr (MEZ). Die Preis-Zeremonie mit den Lesungen wird live über Facebook am selben Tag um 19:00 Uhr (MEZ) ausgestrahlt. https://www.eventbrite.ie/e/bloomsday-ulysses-expanded-exhibition-tickets-157508543293
Öffentliche Lesung "Nora Joyce und die Liebe zu den Büchern" von Nuala O'Connor
Die Botschaft freut sich sehr, als Teil unserer Bloomsday-Feierlichkeiten, eine Lesung der gefeierten und preisgekrönten irischen Schriftstellerin Nuala O'Connor anzukündigen. Nuala wird aus "Nora" lesen, ihrem Roman über Nora Barnacle, Ehefrau und Muse von James Joyce, der erst kürzlich ins Deutsche übersetzt wurde. Im Rahmen der Lesung wird sie auch über die Entstehungsgeschichte des Romans sprechen und "eine Frau zum Leben erwecken, über die sich jeder Literaturliebhaber sicherlich schon Gedanken gemacht hat" (Joseph O'Connor). Nach der Lesung gibt es Gelegenheit für eine Frage- und Antwortrunde. Die Veranstaltung findet in englischer Sprache statt.
Nora Barnacle ist ein zwanzigjähriges Zimmermädchen aus Galway, die in einem Hotel in Dublin arbeitet, als sie an einem Sommertag dem jungen James Joyce begegnet. Sie fühlt sich sofort zu ihm hingezogen, verhält sich natürlich und verwegen in seiner Gesellschaft. Jedoch kann sie sich noch nicht das außergewöhnliche Leben vorstellen, das sie zusammen mit ihm verbringen wird. Alles, was Nora weiß, ist, dass sie ihren Jim genug mag, um Familie und Heimat hinter sich zu lassen, auf der Suche nach einem größeren, aufregenderen Leben.
Während die kleine Familie wächst, pilgern sie von einer europäischen Stadt zur nächsten und schließen schnell Freundschaften mit den größten Künstlern und Schriftstellern ihrer Zeit. Jims unbändiger Ehrgeiz bringt Höhen, aber auch Tiefen und immer wieder ist Nora hin- und hergerissen zwischen ihrem intensiven und unerschütterlichen Verlangen nach ihm und der ständigen Angst, von der Hand in den Mund zu leben, was durch Jims Zwang nach Gesellschaft und Aufmerksamkeit oft verschlimmert wird. Während Jim also schreibt und trinkt, um zu literarischem Ruhm zu gelangen, bietet Nora unbeirrbare Unterstützung und Inspiration, manchmal auf Kosten ihres eigenen Glücks und vor allem auf Kosten ihrer Kinder, Giorgio und Lucia. Gemeinsam erreichen sie schließlich die ersehnte Sicherheit und Stabilität, die jedoch hart erkämpft und bis zum Schluss unvollkommen ist.
Bitte registrieren Sie sich über Eventbrite weiter unten. Eine E-Mail mit Einzelheiten zur Teilnahme wird ungefähr eine Stunde vor Beginn der Veranstaltung an registrierte Personen gesendet.
NUALA O'CONNOR ist Romanautorin, Kurzgeschichtenschreiberin und Dichterin und lebt mit ihrer Familie in Co. Galway. Sie ist die Autorin von vier früheren Romanen, darunter "Becoming Belle" (2018) und "Miss Emily" (2015), eine Neuinterpretation des Lebens von Emily Dickinson, und sechs Kurzgeschichtensammlungen, zuletzt "Joyride to Jupiter" (2017). Für ihre Kurzgeschichten hat sie zahlreiche Preise gewonnen, darunter den Francis MacManus Award, den James Joyce Quarterly Fiction Contest und den britischen Short Fiction Journal Prize. Sie ist Chefredakteurin des Flash-E-Zines Splonk.
www.nualaoconnor.com Twitter: @NualaNiC