February - Community events
News
27 March 2019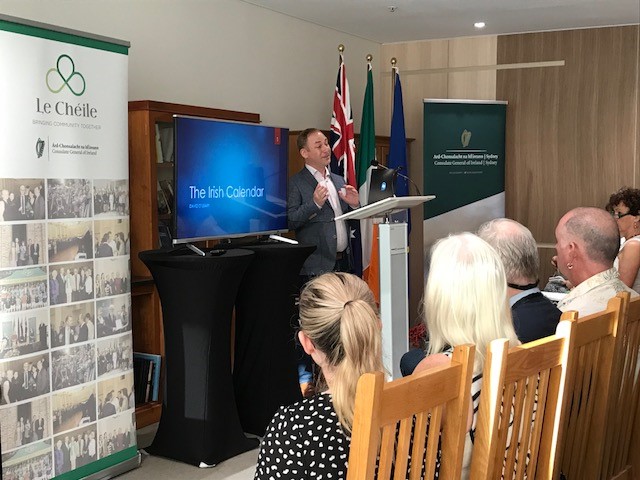 'Le Chéile' Community Workshop
'Le Chéile' Community Workshop
The Consulate hosted the inaugural 'Le Chéile' ('Together') workshop bringing together representatives from 40 community groups in New South Wales. The workshop included a presentation by the Sydney St. Patrick's Day Organisation on plans for the 2019 Festival and Parade in the Rocks, as well as a presentation about funding supports available to community groups from the Government of Ireland (insert links), and discussion of a proposal to develop a community calendar. Many thanks to all those who gave their and input in what was a fantastic first session.
The 'Le Chéile' initiative and series of workshops is intended to create a space for community networking and development. The next workshop is planned for April and if you are involved in an Irish organisation and would like to attend a future workshop please let us know!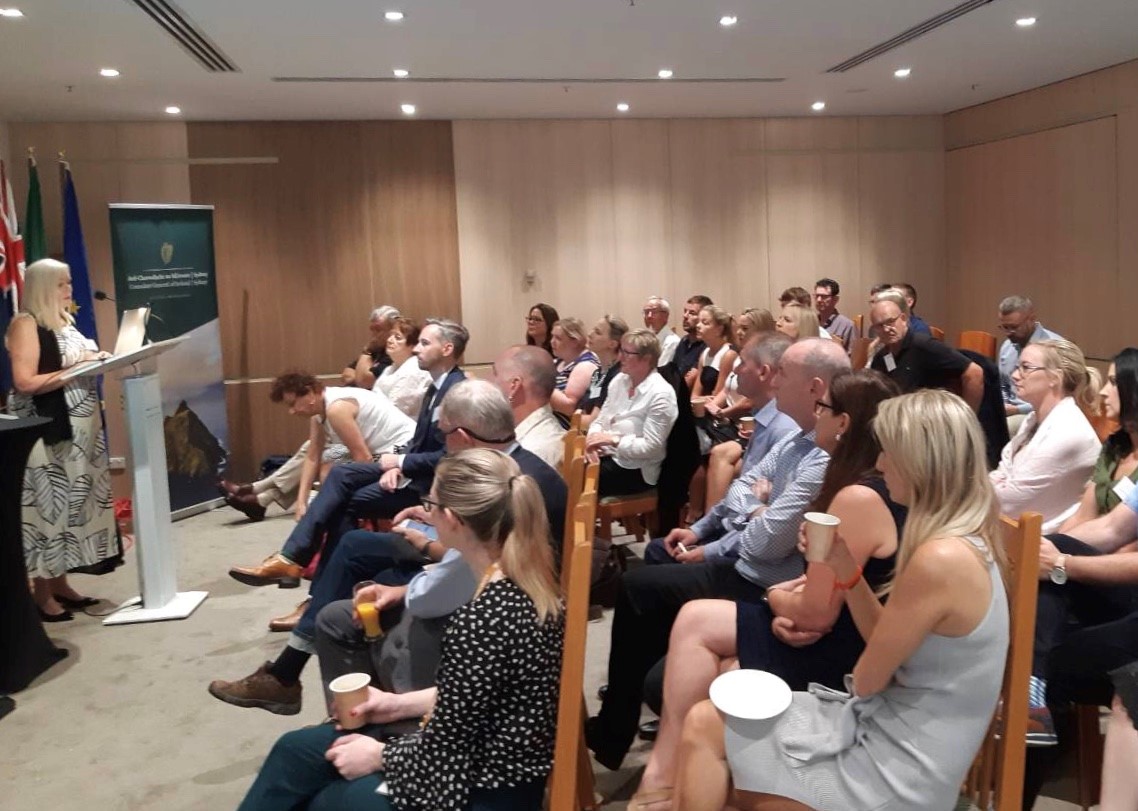 Mardi Gras Fair Day
Fair Day marked the opening weekend of Sydney Gay and Lesbian Mardi Gras and more than 80,000 people attended to enjoy the incredible atmosphere, live entertainment, and over 200 stalls. For the second year in a row the Consulate teamed up with Sydney Queer Irish, the Irish Support Agency, Sydney Saint Patrick's Day Organisation, and Tourism Ireland to host a community stall sharing information about the great work that these organisations undertake. It was a fantastic day at Victoria Park meeting friends old and new and sharing in the spirit of Mardi Gras!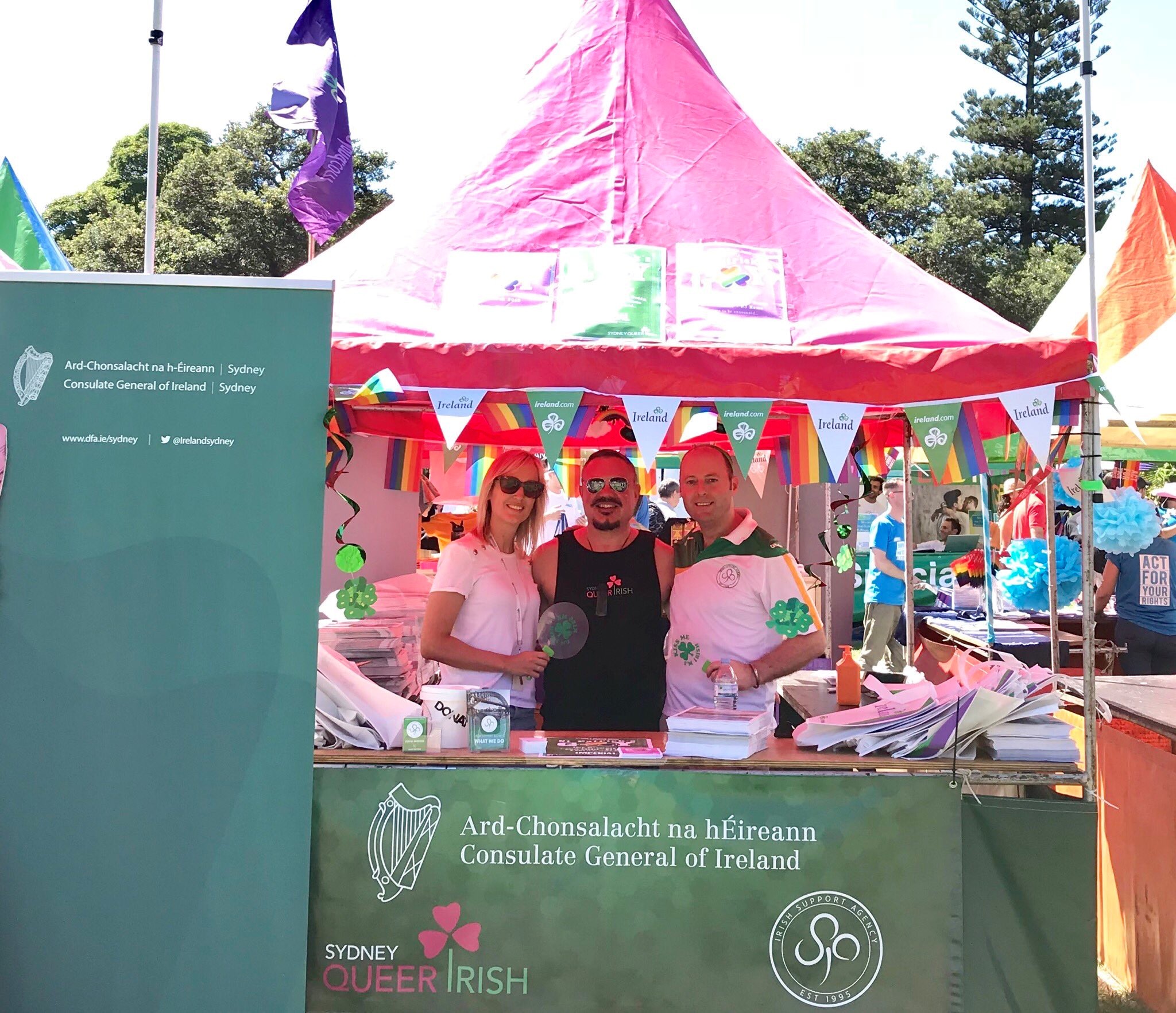 John Connell reading at Stanton Library
Ireland's deep vein of talent in the literary arts continues with the emergence of a new crop of critically-acclaimed writers in recent years. John Connell is one such author and he visited Sydney in February to promote his most recent work "The Cow Book". This biographical tale of an emigrant's return home to the family farm after years in Australia is a poignant account of John's difficult navigation of his relationship with family and the land. The Consulate was delighted to partner with Stanton Library in North Sydney who hosted the sole Sydney reading by John. It was great to cross over the harbour into North Sydney and we look forward to holding similar events in the future.
John also joined Hamish Macdonald and Sarah Kanowski on ABC's Conversations and the episode is available to listen to online here.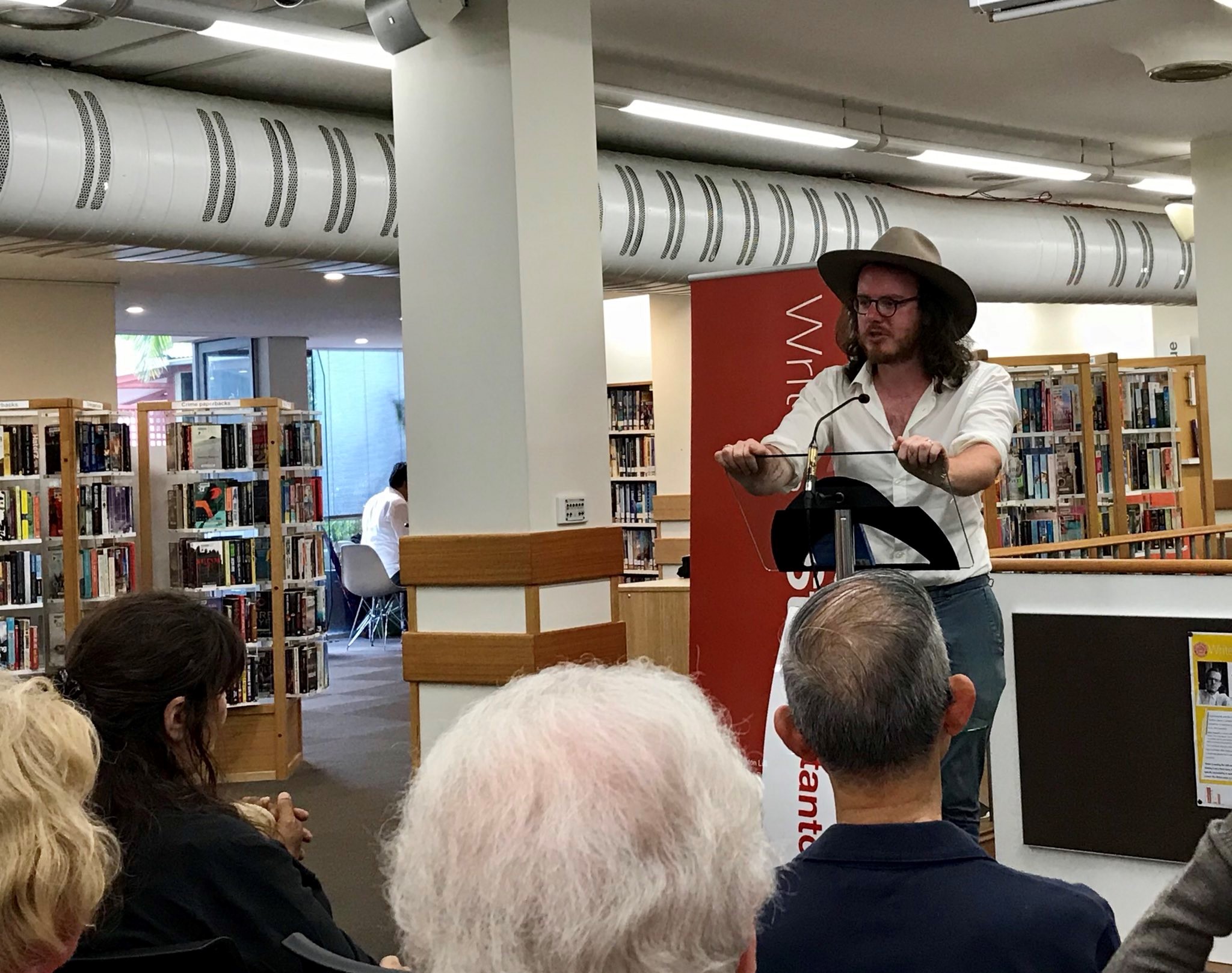 Presidential Distinguished Service Award to Tom Power
On 5 February, the Consulate marked the awarding of the Presidential Distinguished Service Award to Tom Power. The award recognised Tom's vision and work as Chairman of the Irish Famine Commemoration Committee and his legacy in the form of the Monument to the Great Irish Famine at Hyde Park Barracks Sydney.