A Celebration of Seneca Village
News
11 May 2022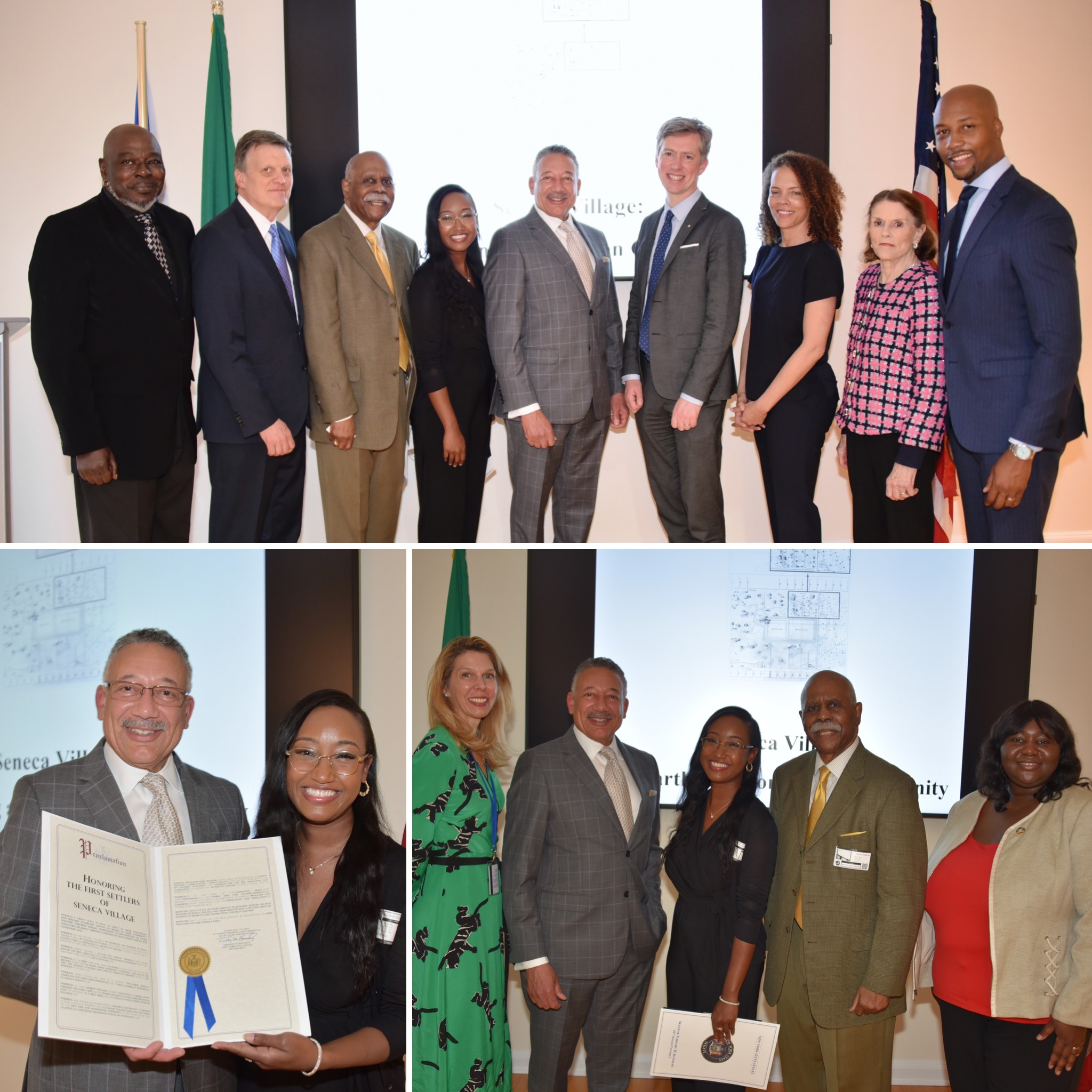 On Wednesday, 4 May, the Consulate hosted the African American Diaspora Network for an evening in celebration of Seneca Village, a 19th century settlement of African Americans and Irish Americans in New York City.
Professor Meredith Linn of Bard College spoke about her research into Seneca Village, which was the largest community of free African-American property owners in pre-Civil War New York. Irish immigrants began to settle in Seneca Village in the 1840's, and the community thrived until 1857, when the settlement was destroyed to make way for New York's Central Park.
Aissata Camara, Deputy Commissioner in the New York City Mayor's Office for International Affairs spoke and Dennis Brownlee, the founder and president of the African American Irish Diaspora Network, presented a proclamation from New York State Senator Tim Kennedy to Ariel Williams, a descendant of one of the first African American Seneca Village homeowners. For further details on the African American Irish Diaspora Network and to learn how to sign up for their events, please check out their website at African American Irish Diaspora Network (aaidnet.org).
For queries, contact Aisling.McDonagh@dfa.ie