MoS Thomas Byrne Marks Ireland's 50 Years of EU Membership at Columbia
News
09 November 2022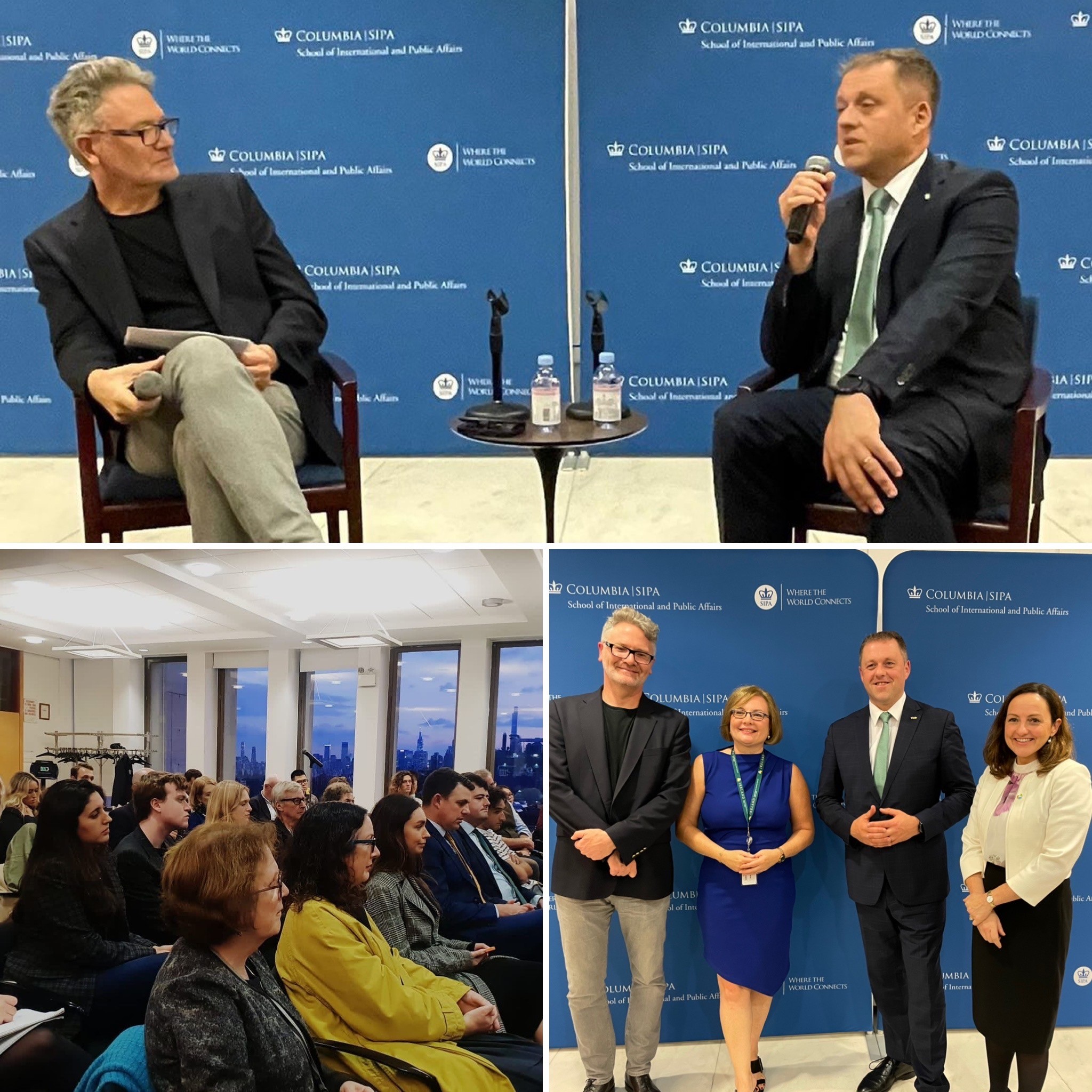 Minister of State for European Affairs Thomas Byrne, T.D. addressed an audience of students and faculty at Columbia University's School of International and Public Affairs during his visit to New York on Nov. 1st. In a discussion moderated by Professor Adam Tooze, the Minister discussed the urgent challenges Europe faces and how Ireland–after 50 years of EU membership–is playing its part, including by strengthening transatlantic partnership.
The event was organised as part of a programme of events marking 50 years of Irish EU membership. On 22 January 1972, Ireland signed the Treaty of Accession to join the European Communities. In May of that year, the people of Ireland overwhelmingly ratified this through a referendum with 83% of voters in favour, and on 1 January 1973, Ireland officially acceded to the European Communities.
Professor Tooze and Minister Byrne exchanged views on a range of issues, from Ukraine and Brexit to Europe's energy crisis and climate change. In addition, the Minister discussed the progress the European Union must make for the next 50 years to be as successful as the last. Minister Byrne noted that Ireland's EU accession had been transformative for the country in every dimension.
Minister Byrne's visit to New York included a series of engagements at the United Nations, where he addressed the UN Security Council and the National Committee on American Foreign Policy's gala dinner.