Ireland Marches with Pride
Press release
30 June 2022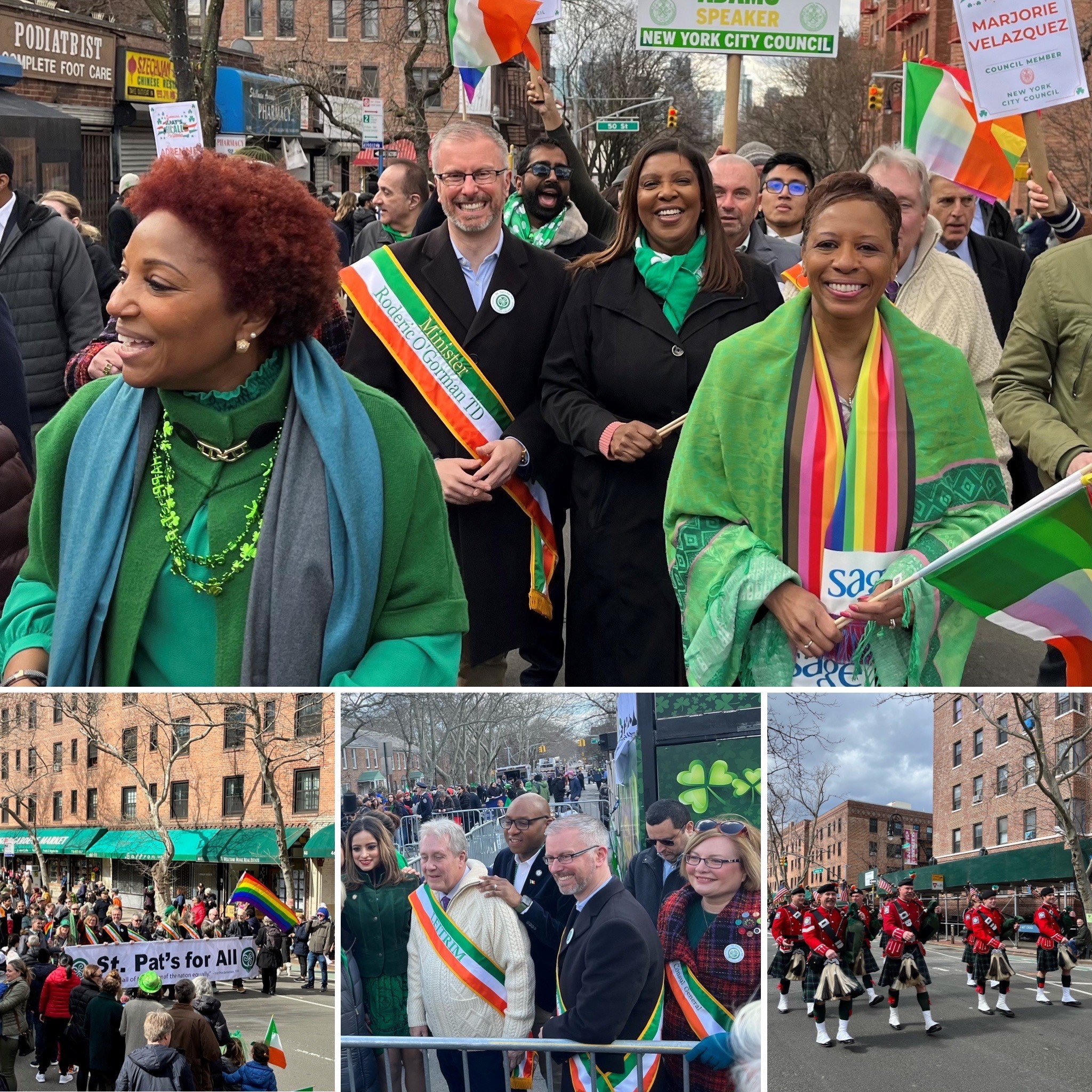 More than 120 friends and supporters joined the Irish Consulate float in New York City's annual NYC Pride parade down 5th Avenue on Sunday, 26 June, adding a bold shade of green to the colourful festivities which restarted after a two-year hiatus.
This was the third year for the Consulate's "Irish Pride" float—which was emblazoned with harps, tricolours and Pride flags for the annual festival in Manhattan.
The theme for the Consulate's parade presence this year was "Amach le Chéile – Out Together." Among those joining the Irish Pride contingent were former New York City Councl Member Daniel Dromm, author Yvonne Cassidy, and journalist and broadcaster Flor MacCarthy.
Revellers and supporters gathered to march and watch, adorned in costumes of every colour, waving rainbow flags and shouting cheers.
Consul General of Ireland, Helena Nolan said:
"I want to thank all of our friends and volunteers who marched with us for New York City Pride. What a wonderful and inspiring day to underline how proud we are of our diverse diaspora in New York and around the World."
She added: "We are so pleased to march in celebration of Irish Pride, culture and the enduring New York City-Ireland partnership."
The annual Pride Parade returned fully in person this year after it was slimmed back in 2021 and cancelled in 2020 due to the COVID-19 pandemic.
ENDS
For queries, contact Aisling.McDonagh@dfa.ie.