GreenLight: New York Consular Region
News
02 March 2023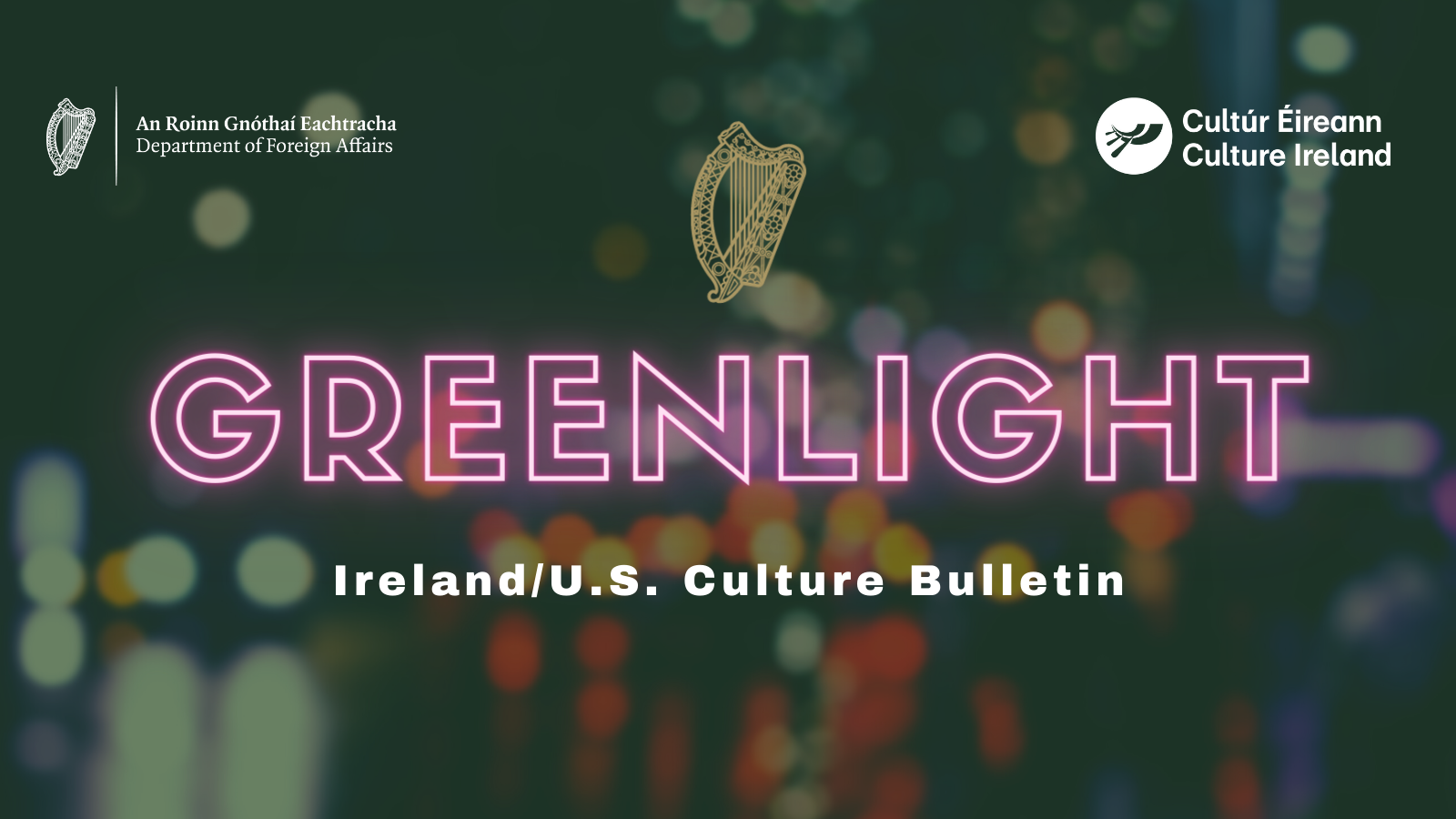 See below some of the fantastic upcoming events showcasing Irish culture in New York and the surrounding region (Connecticut, Delaware, New Jersey, Ohio, and Pennsylvania)—as featured in the DFA/Culture Ireland GreenLight Bulletin!
March 2-11: The Irish Times Theatre Awards Winner for Best New Play 'Conversations After Sex' continues at Irish Arts Center.
March 2- 4: CraicFest Film Festival opens tonight and features the NY premiere of The GHOST OF RICHARD HARRIS. Oscar-nominated director Jim Sheridan and acclaimed actor Jared Harris will host the screening with Q&A to follow. On March 3 the Craic Fest Gala will host the NY premiere of SHELTER IN SOLITUDE and on March 4, Craic Fest Kids Fleadh will host the best of Irish Shorts and Irish step dancing and the NY premier of LAKELANDS directed & written by Robbie Higgins and Patrick McGivney.
March 5: St. Pat's For All Parade returns to Skillman Avenue with Grand Marshals Paul Muldoon and Cáit O'Riordan.
March 10: Screaming Orphans tour starts with multiple venues in Glen Cover, Saratoga Springs, Buffalo, Euclid, Cincinnati, Pittsburgh and Lititz.
March 13: Muldoon's Picnic continues its monthly run at Irish Arts Center.
March 16: Frank Corcoran's Tre Sogni/Three Dreams is performed at the Christ & St Stephen's Church on Manhattan's Upper West Side.
March 16: Author Donal Ryan will be in conversation with NYU's Dr. Kelly Sullivan about his new book The Queen of Dirt Island.

March 17: The Cross Border Orchestra of Ireland marks the 25th anniversary of the Good Friday Agreement on St. Patrick's Day in "Ancora," a blend of symphonic Celtic music rooted in both the Irish and Ulster Scots traditions. The 140-player youth orchestra is joined by the Fairfield County Children's Choir and Brooklyn's Xaverian HS Pipe Corps. Conductor Greg Beardsell weaves layers of Uilleann pipes, harp, fiddle, bodhrán and Ulster Scots bagpipes which supplement a full symphony orchestra.
March 17: Loah returns to Irish Arts Center with 'When I Rise Up'
March 17: 11th Annual Book Day: Free Books Across NYC and beyond!
March 17: The New York Irish Center will serve as the official hub of St. Patrick's Day activity, providing a day filled with music, dance, and joyous mingling with some of the most talented and prominent people in our community.
March 17: The Irish Tenors on Tour! Renowned trio of Anthony Kearns, Ronan Tynan, and Declan Kelly play New York City's Town Hall as part of multi-city tour.
March 19: Open Day at Irish Arts Center.
March 20: Irish Repertory Theatre and Dublin's Fishamble: The New Play Company are proud to announce their first collaboration, the 2022 Transatlantic Commissions Program, a new endeavour that aims to address head-on the historical inequalities in representation that have existed in the theatrical canon.
March 23: Nicole Flattery will discuss her award-winning short story collection Show Them a Good Time and her upcoming novel Nothing Special.
March 25: New Irish Fiction at Columbia : A day-long symposium, co-sponsored by the Society of Fellows and Heyman Center for the Humanities at Columbia University, consists of three panels and brings together some of the most widely acclaimed and adventurous Irish writers of the twenty-first century to discuss the way forward for Irish fiction in a time of migration, right-wing populism, and increasing demands for gender, racial, economic, and climate justice.
June 14: Dermot Kennedy at Madison Square Garden
August 12:Glen Hansard and Markéta Irglová of The Swell Season perform at Radio City Music Hall.
Subscribe to the GreenLight newsletter and share with your friends.