Bloomsday 2022
News
22 June 2022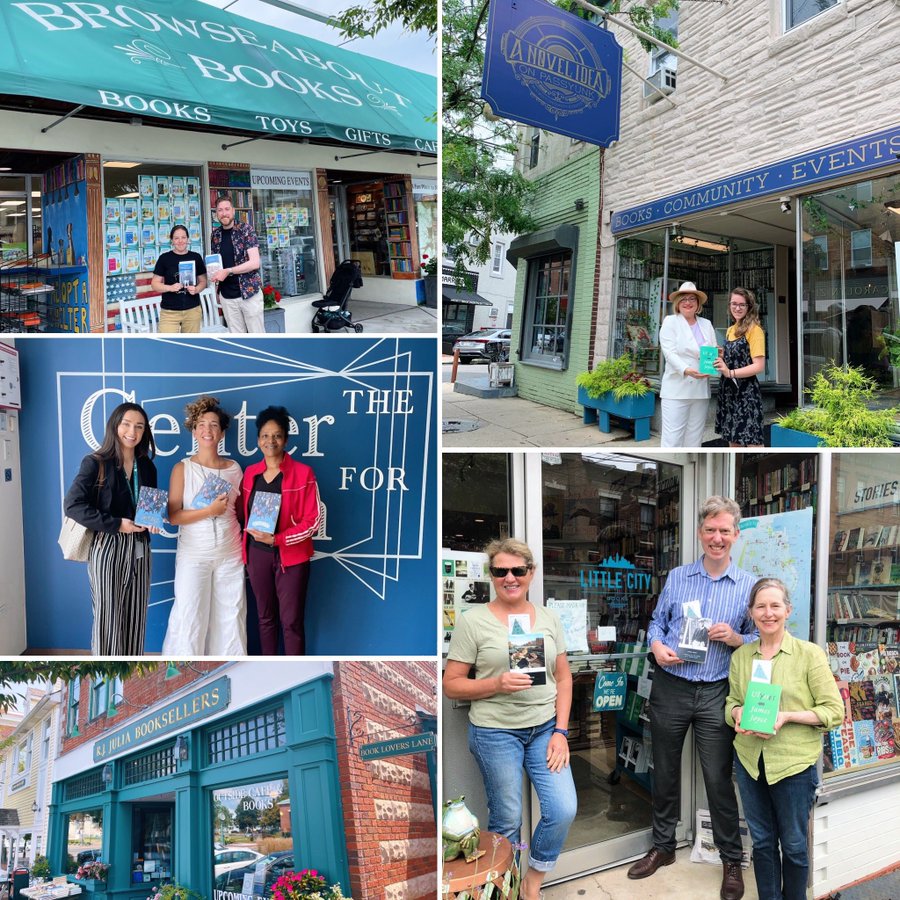 Members of the Consulate visited four of the five bookshops in our region as part of the Global Joycean Book Giveaway
2022 marks the centenary of the publication of James Joyce's Ulysses. In celebration of 100 years of Ulysses, Irish Embassies and Consulates around the wrold organised the second annual Global Joycean Book Giveaway, starting on June 16th.
Over the Bloomsday period, 3,500 copies of Ulysses, Dubliners and A Portrait of the Artist as a Young Man were distributed across four continents, in 12 languages ranging from Vietnamese, Indonesian and Japanese to Portuguese, Hungarian and Croatian.
Last week, the Consulate in New York partnered with five bookshops in our region for a Bloomsday Book Giveaway: The Center for Fiction in Brooklyn, New York, Little City Books in Hoboken, New Jersey, R.J. Julia Booksellers in Madison, Connecticut, A Novel Idea in Philadelphia, Pennsylvania, and Browseabout Books in Rehoboth Beach, Delaware.
Each store gave away free copies of James Joyce novels and offered discounts on contemporary Irish fiction, and we thank each of our partner bookshops for their collaboration on the Bloomsday Giveaway.
Members of the Consulate were also please to attend several Bloomsday events on June 16th, and participated in the Rosenbach Museum and Library's renowned Bloomsday Festival of live readings at the museum's premises in Philadelphia. Congratulations to all involved!
-
For queries, contact Aisling.McDonagh@dfa.ie