Taoiseach Lauds Vibrant and Dynamic US-Ireland Links
News
26 September 2022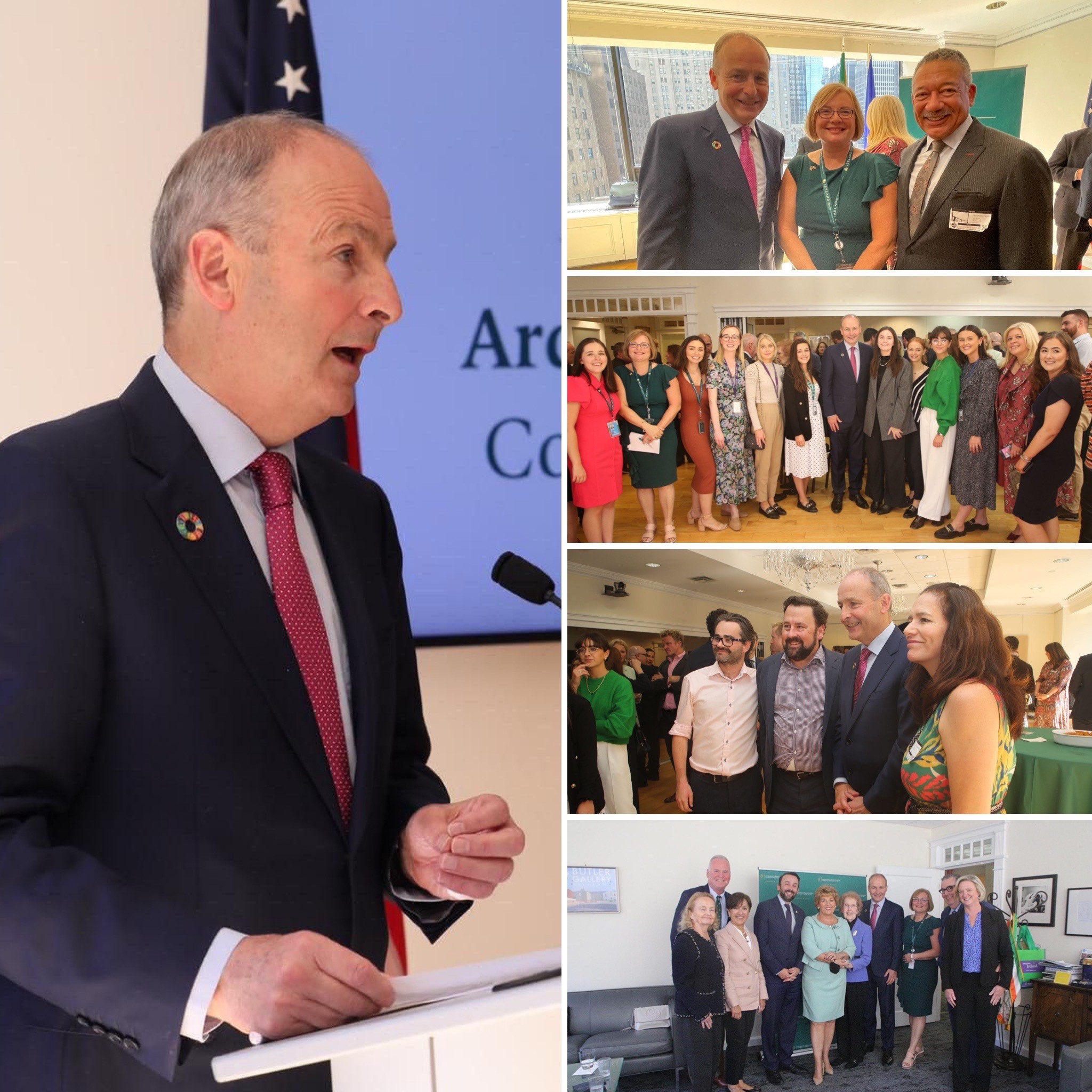 An Taoiseach Micheál Martin T.D. lauded the work of Irish people from across New York's business, political, cultural and community sectors at a special reception hosted by Helena Nolan-Ireland's Consul General in New York-on Friday 23 September.
The reception, attended by more than 120 representatives, marked the conclusion of the Taoiseach's official programme of events on the occasion of the United Nations' 77th General Assembly, and he accordingly paid tribute to Ireland's role in its current term on the U.N. Security Council:
"Independence, empathy, and partnership have been key pillars of Ireland's role in the world," the Taoiseach said, "including over the course of our current term on the U.N. Security Council and those same values exemplified by you, our community, in the role you play, both in supporting one another and in supporting the goals we all share for peace, prosperity and reconciliation on the island of Ireland."
In his remarks, the Taoiseach acknowledged several policy areas of interest for the Irish and Irish American communities, including the role Irish America played in "pursuing and maintaining that hard-won peace" in Northern Ireland through the Good Friday Agreement, support for Irish immigrants "seeking to regularise their situation in the U.S.," and the enduring, transatlantic partnership between Ireland and New York.
The Taoiseach thanked all in attendance for "ensuring that Irish issues an the Ireland-US relationship remain relevant, vibrant and dynamic."
The Taoiseach delivered Ireland's national statement to the 77th meeting of the U.N. General Assembly in New York. Alongside a programme of engagements at the U.N., he also undertook several activities supported by the Consulate General, including U.S. network television interviews with CNN and Bloomberg Television, and Friday's reception to acknowledge the hard work of Irish and Irish-American people from across the City's business, political, cultural and community sectors.