Conversation with Ireland's Minister for Finance, Paschal Donohoe, TD
News
15 March 2021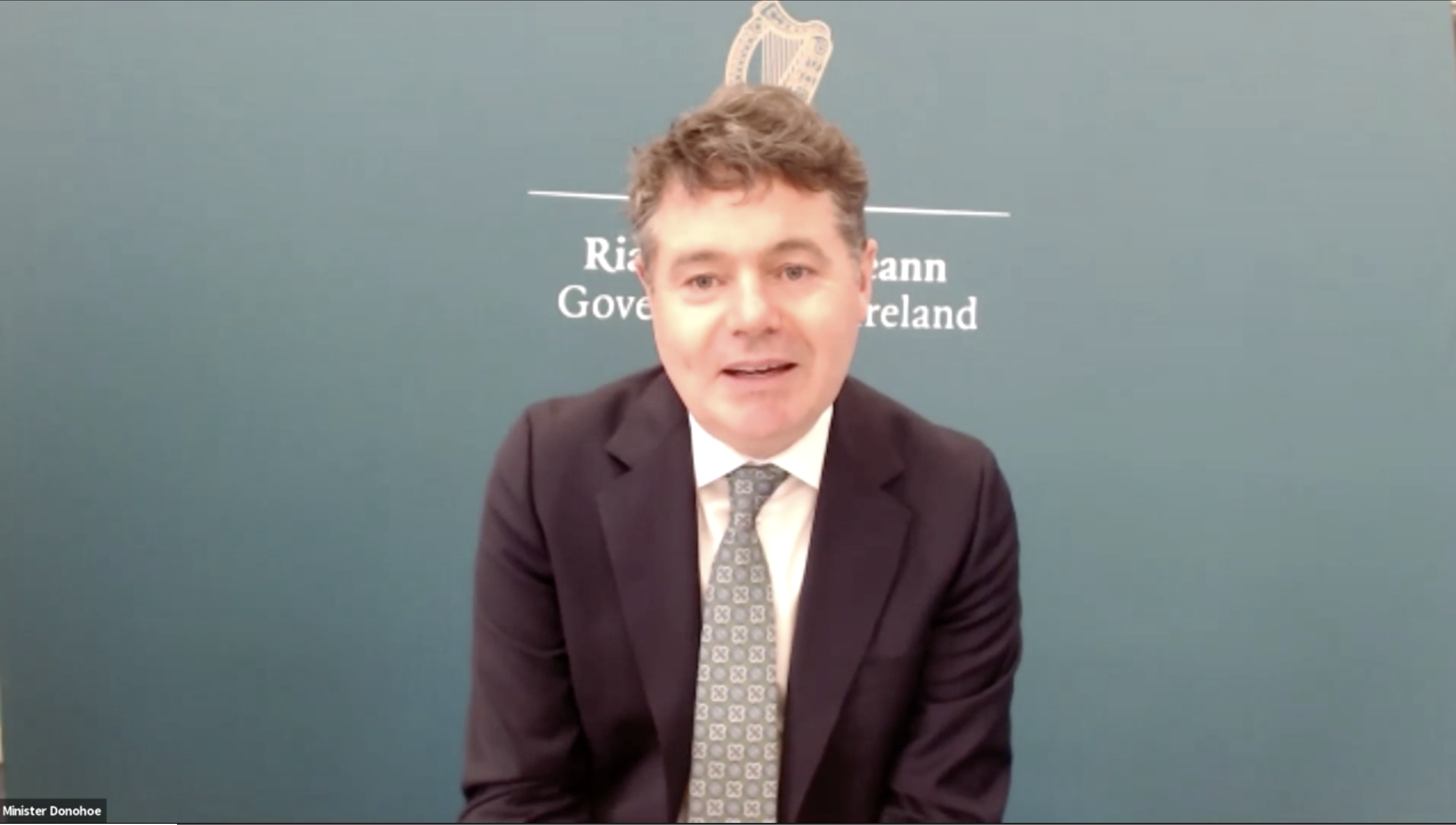 On Thursday 11 March, the Consulate hosted a virtual event with Minister Paschal Donohoe TD, Minister for Finance of Ireland and President of the Eurogroup. The event was held in partnership with the European American Chamber of Commerce New York Chapter.
The Minister was joined in conversation by Swaha Pattanaik, Global Economics Editor from Reuters Breaking News. In a discussion that was both substantive and engaging, the Minister shared his views on the Irish-US economic relationship, the prospects and opportunities for connections between the EU and the US, as well as the challenges facing governments and business alike as we move into a post-pandemic world.
We were delighted to host the Minister as part of our St Patrick's Day New York programme and we look forward to future opportunities for him to visit and meet our active Irish and European community here.
Thank you all who joined us for this event!
If you missed it, you can watch back here: