Irish American Heritage Museum In Conversation With Patrick Radden Keefe
Event
04 November 2020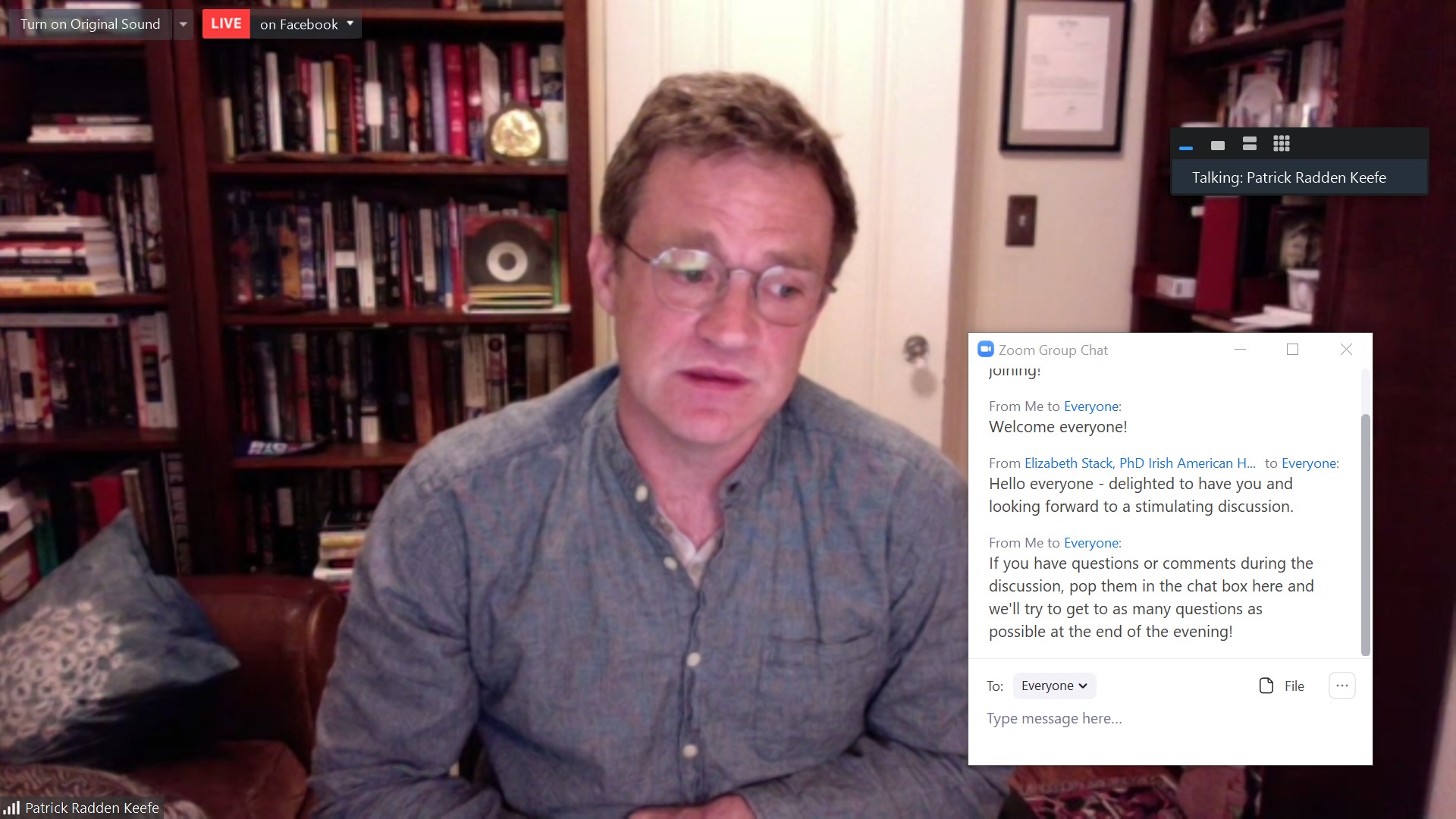 On Tuesday, November 17 at 7pm EST, the Irish American Heritage Museum - in partnership with the Consulate General of Ireland, New York - hosted a virtual conversation with investigative journalist and author Patrick Radden Keefe to discuss his New York Times bestseller, Say Nothing: A True Story of Murder and Memory in Northern Ireland.
Roddy Doyle called Keefe "a terrific storyteller" and declared "what Keefe captures best, though, is the tragedy, the damage and waste, and the idea of moral injury." The book reveals the truth behind one of the most infamous crimes of a terrible conflict, and with the potential trouble from Brexit looming, it is a timely reminder that past hurts are never below the surface in Ireland.
Many thanks to Dr. Elizabeth Stack of the Irish American Heritage Museum and to Patrick Radden Keefe for a fascinating discussion about this mesmerizing book, which examines the complexities of the Troubles and the very human toll of that dark time.