Virtual Launch of 'Heroes of Ireland's Great Hunger'
News
02 September 2021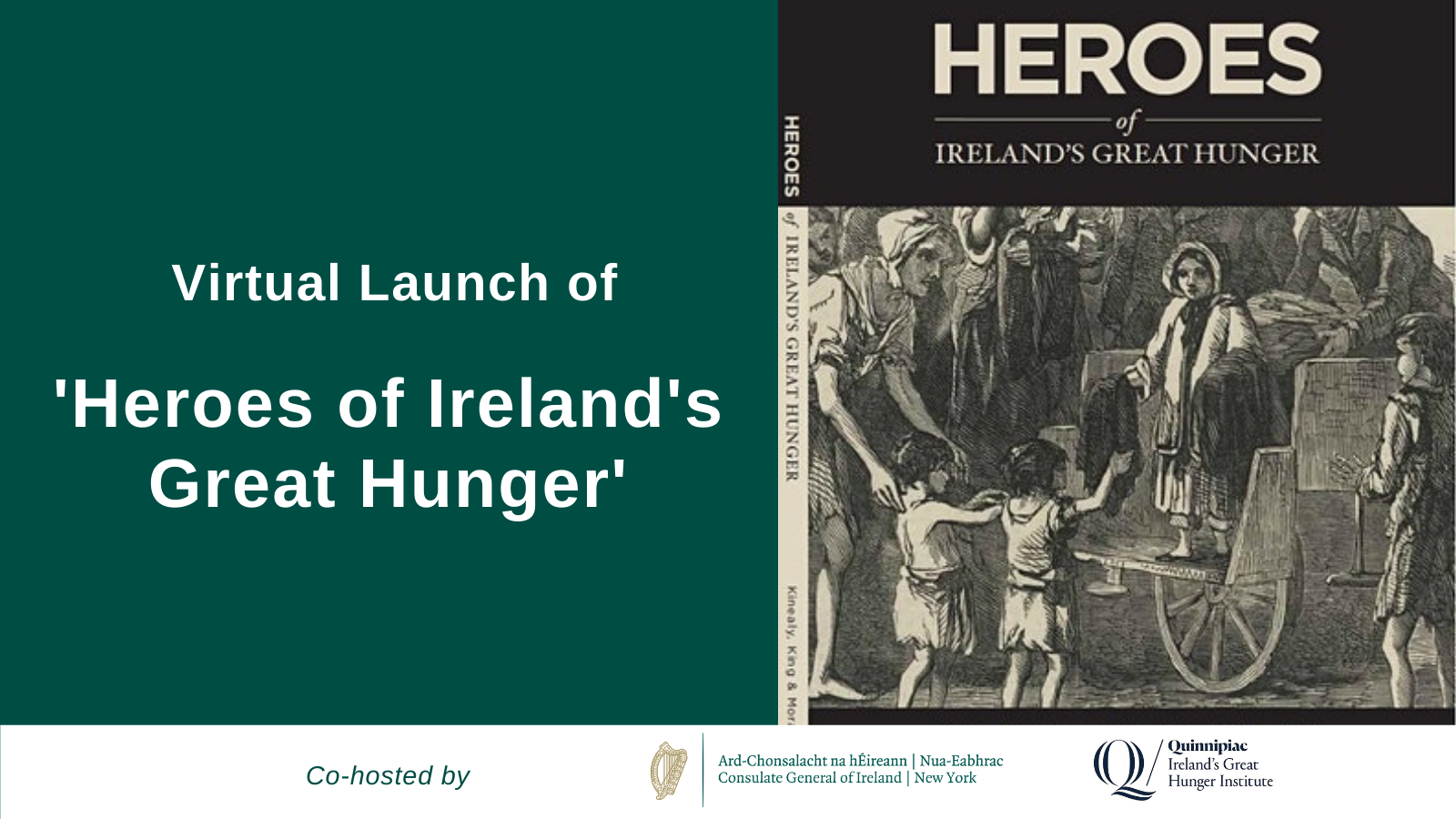 On Thursday, September 2, the Consulate partnered with Ireland's Great Hunger Institute at Quinnipiac University to host the virtual US launch of 'Heroes of Ireland's Great Hunger.'

This collection of essays - edited by Christine Kinealy, Gerard Moran, and Jason King - examines the uplifting contributions of numerous individuals who combatted hunger, famine, and disease in the mid-19th century to save the lives of strangers.

Several contributors to the project took part in the launch with presentations on the remarkable individuals and communities around the world that came to assist Ireland during An Gorta Mór, often risking their own lives in the process.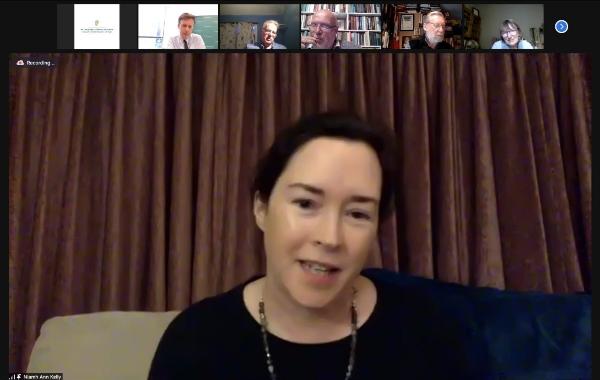 The event featured a range of speakers, including Niamh Ann Kelly (above), Marita Conlon-McKenna, Gerard Moran, Christine Kinealy, Catherine Shannon, Sandy O'Hare, Peter Murphy, Ciarán Reilly, Rebecca Abbott, Laura Smith, Turlough McConnell, Mark McGowan, and Jason King, with moderation by Deputy Consul General Seán Ó hAodha.
'Heroes of Ireland's Great Hunger' is available at Cork University Press.

More on 'Heroes of Ireland's Great Hunger'
170 years after the Great Hunger, comes a book recording the achievements of people who were willing to sacrifice their lives to help the starving, powerless poor of Ireland. They are a diverse group, ranging from kindly landlords to pioneering doctors. They include visitors to these shores – among them, Quaker philanthropists, a Polish explorer and an American missionary – and others for whom Ireland was a country far across the ocean, such as native Americans and Canadian nuns. What linked them was their compassionate response to an unspeakable tragedy. Page upon page, story upon story, this is an uplifting anthology of altruism.
- Roy Greenslade, Belfast Media
Christine Kinealy is Director of Ireland's Great Hunger Institute at Quinnipiac University. Jason King is Irish Research Council Postdoctoral Research Fellow, National University of Ireland, Galway and Gerard Moran is an Emeritus Researcher at the University of Galway.