Visit by Minister Ciarán Cannon to the US
News
12 February 2018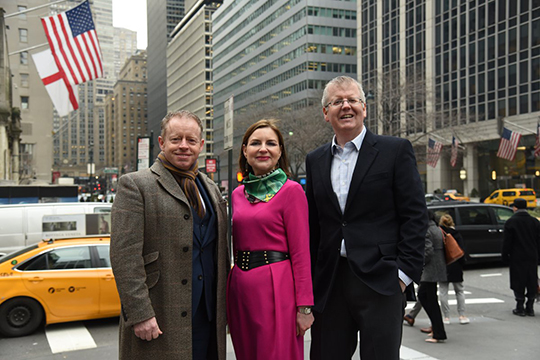 Minister Ciarán Cannon with Margaret Molloy & Tony Dunne
From 7-10 February, Minister of State for the Diaspora and International Development, Ciarán Cannon, spent a number of very productive days visiting Ireland's Mission to the UN and the Irish community in New York, Pennsylvania and Connecticut
Among his many engagements in New York, the Minister attended Irish Central's inaugural Creativity & Arts Awards at the American Irish Historical Society. The Minister was also delighted to attend the impressive launch of the Bank of Ireland sponsored
#WearingIrish
NYC 2018 campaign.
While in New York, the Minister was also proud to visit the UN to participate in a number of important bilateral meetings regarding Ireland's 2020 UN Security Council campaign. At the sombre sculpture of the Emigrant Ship located at the UN Plaza, the Minister recalled Ireland's historical, painful past and pledged to work to "leave no-one behind".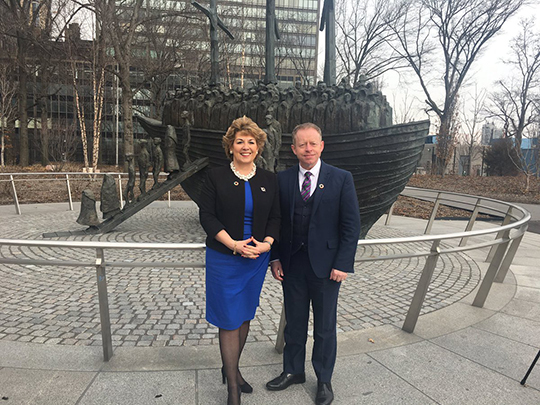 The Minister received a characteristically warm welcome from Connecticut's vibrant Irish communities in Fairfield, New Haven and the Great Hunger Museum and Institute at Quinnipiac University.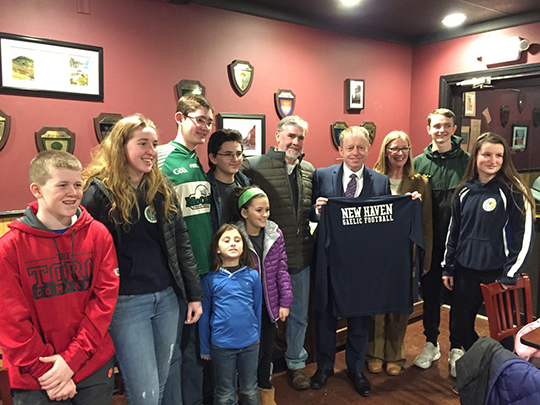 In Philadelphia, the Minister was honoured to launch the first international Foróige, Ireland's youth development organisation. The launch took place in the Irish Immigration Centre of Philadelphia and was also attended by Foróige National Chairperson, Sandra McIntyre and Chairman of the Board of the Irish Immigration Centre, John O'Malley.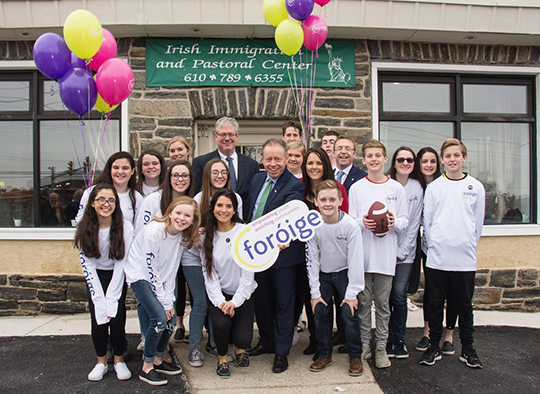 This pilot collaboration, which is supported by the Department of Foreign Affairs and Trade Emigrant Support Programme, will serve as a model to engage Irish American youth and give many more young people the opportunity to connect with their Irish heritage in a contemporary way. Welcoming the launch, the Minister said: "The Irish Immigration Centre is a vital resource for the vibrant Irish community in Philadelphia and I'm delighted today to officially launch this new, innovative collaboration. I hope that this becomes a template for other Irish-American communities across the US, to consider starting their own Foróige club".