Taoiseach in New York for St. Patrick's Day festivities
News
19 March 2018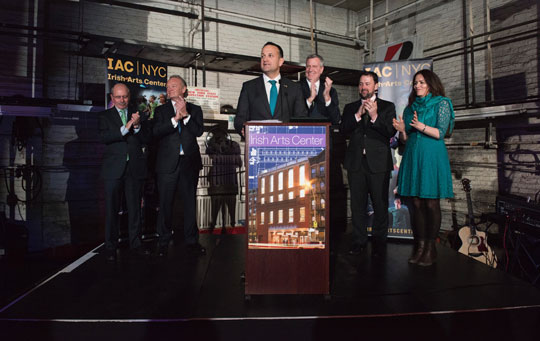 Taoiseach Leo Varadkar was in New York from 16-17 March where he was welcomed by the City's Mayor, Bill de Blasio and Governor, Andrew Cuomo and led the world's oldest and largest St. Patrick's Day parade down the renowned Fifth Avenue.
On the Taoiseach's arrival in New York, he visited Bloomberg HQ where he met with Mayor Michael Bloomberg and was interviewed by Jason Kelly on Bloomberg Markets. The main topics of discussion during the interview were on Ireland's trade relationship with the US and the future of transatlantic ties following Britain's exit from the EU. The Taoiseach also outlined Ireland's Brexit priorities, particularly regarding Northern Ireland and the border.
The Taoiseach was later delighted to visit the site for the new Irish Arts Center and to announce $2.52m in additional Government funding. This announcement underscores the Government's ambitions to double Ireland's global footprint, of which culture is a key component. It also reflects the Government's commitment to doubling the funding of arts and culture, which will be further elaborated with the forthcoming publication of a 10 year capital plan for culture.
At a reception at the Consulate of Ireland, the Taoiseach spoke of his pride in Ireland's global Irish community. He also warmly praised the Washington Ireland Program and spoke of how it had such an enormous positive impact on him, his career and on how he developed his views of the wider world. During his remarks, the Taoiseach announced an expansion of a pilot NY WIP program. He was also very pleased to present Denis Mulcahy with the "Spirit of WIP" award to celebrate his achievements in founding Project Children and inspiring the Washington Ireland Program. That evening, it was very moving for the Taoiseach to pay a visit to the Stonewall National Monument for the first time with Brendan Fay and Kathleen Walsh Darcy - the site of the Stonewall protests in Greenwich which was a key moment in the gay rights movements in the 1960s.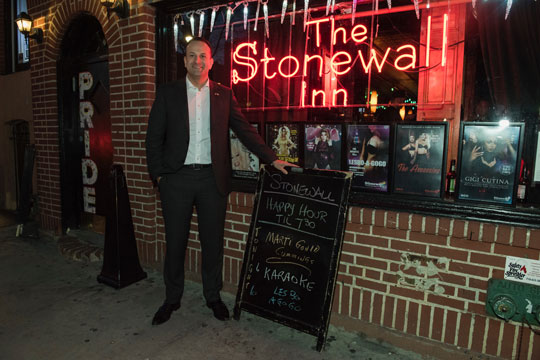 St. Patrick's Day began with the annual tradition of the Mayor's breakfast reception at the beautiful Gracie Mansion, followed by a mass at the striking St. Patrick's Cathedral celebrated by Cardinal Dolan. The Taoiseach warmly congratulated the remarkable Loretta Brennan Glucksman who was Grand Marshal for New York's St. Patrick's Day parade.