Welcome Reception for the 2019 UL/Frank McCourt Creative Writing Summer School
News
27 June 2019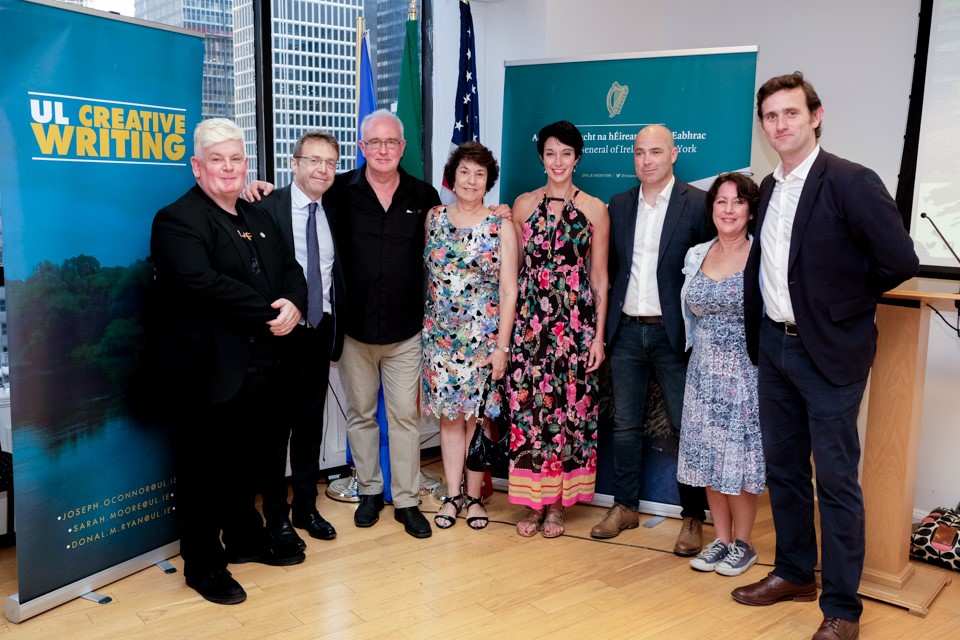 Professor Eoin Devereux, Ciarán Madden, Joseph O'Connor, Ellen Frey McCourt, authors Kerry Neville and Donal Ryan, Professor Sarah Moore Fitzgerald, and Dr. Martin Dyar
The Consulate hosted a reception on Thursday, June 27th 2019 to welcome students of this year's University of Limerick's Frank McCourt Creative Writing Summer School to New York. The Summer School, led by broadcaster, playwright, and author Joseph O'Connor, offers a taste of creative writing as taught by UL, with an emphasis on enjoyment, collegiality, mutual respect, and love of words.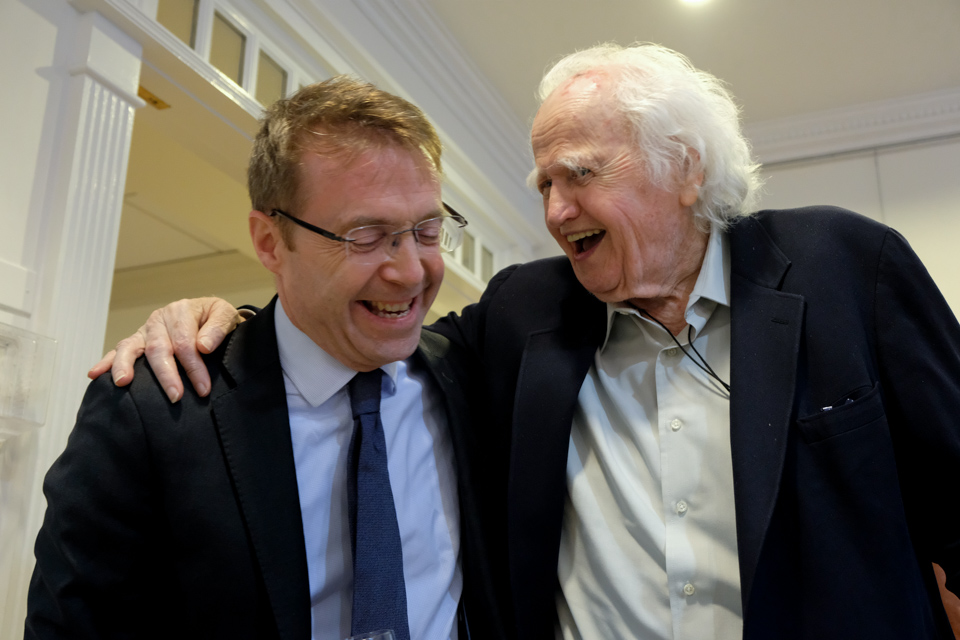 The reception provided a sample of what the students in the program will enjoy during their time here, with appearances from a number of prominent Irish and Irish American artists and writers, including Malachy McAllister, Donal Ryan, Sarah Moore Fitzgerald and Eoin Devereux.
In addition to creative writing workshops and lectures, the program will also feature a literary brunch and other social activities, including a performance by Martin Haynes (The Gloaming).