Washington Ireland Program visits the NY Consulate
News
24 June 2019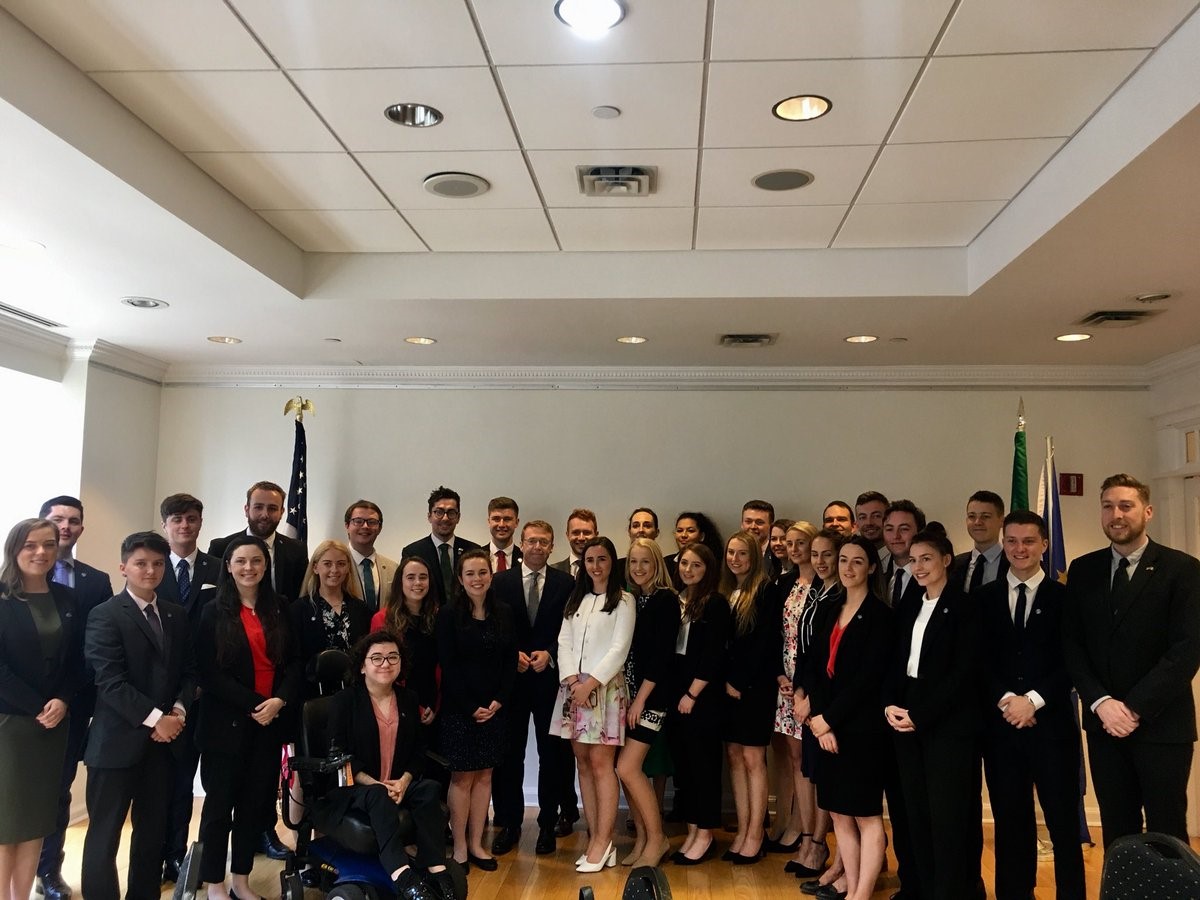 Students from the Washington Ireland Program Class of 2019 with Consul General Ciarán Madden.
Consul General Ciarán Madden was delighted to meet with students from the 2019 Washington Ireland Program for an engaging Q & A discussion during their visit to New York in June. The conversation was chaired by Ellen Groom, a third year student at UCD who is working with the Consulate through the Washington Ireland Program this summer, and encouraged the WIP students to ask questions and share their experiences interning across a wide range of fields in Washington, DC and New York.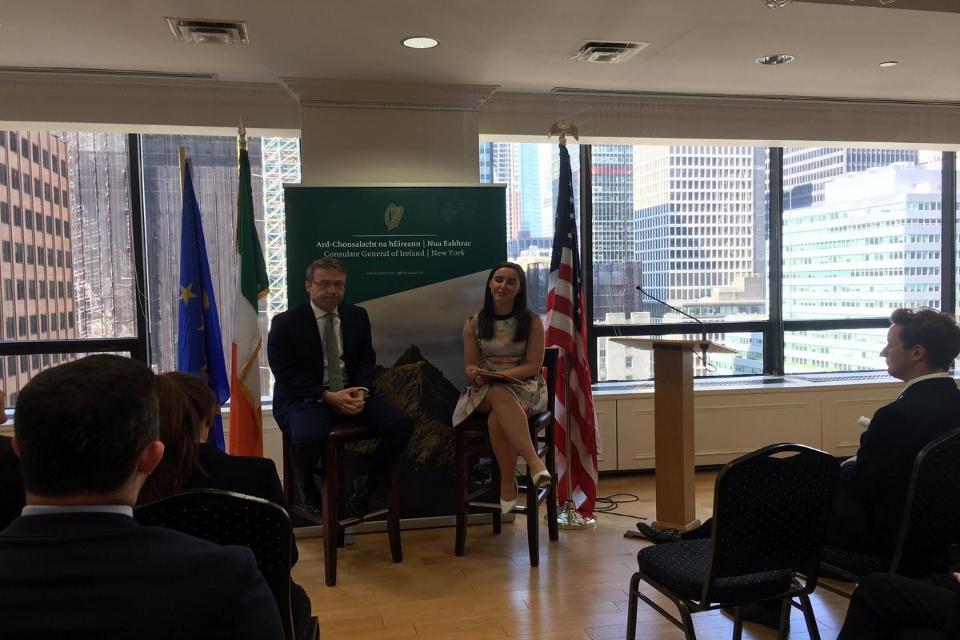 This year, the Washington Ireland Program is celebrating its 25th year of bringing together young leaders from a wide range of communities and backgrounds for an outstanding program of personal and professional development. To mark this anniversary, the Washington Ireland Program will be hosting a number of regional forums, including a major conference in Washington, DC on July 17-19, that will convene young people from all communities on the island to reflect and respond to the major questions facing Ireland and Northern Ireland and provide a platform for these young professionals to outline their ambitions for the future.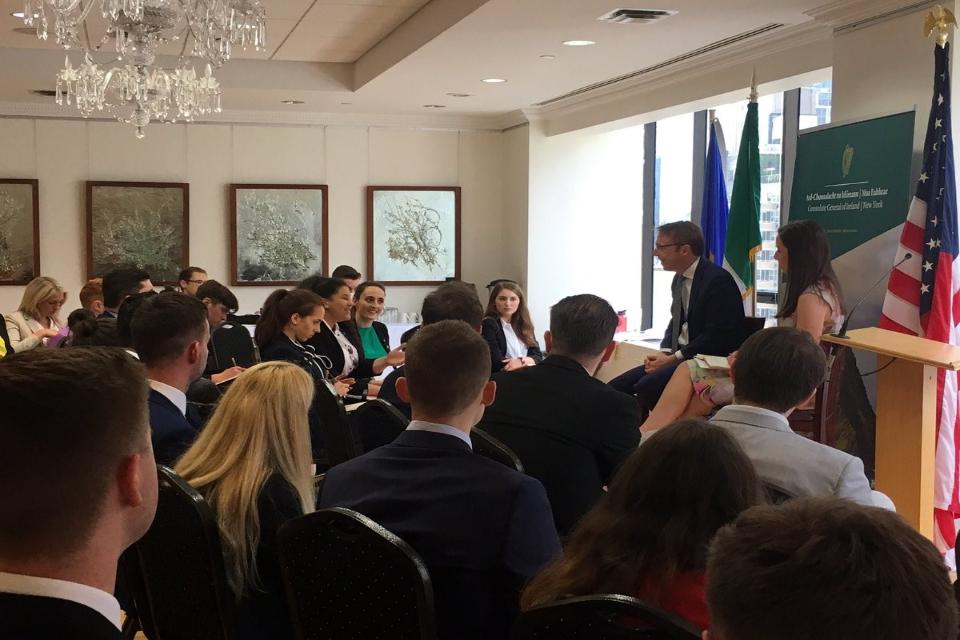 Learn more at https://wiprogram.org/project/forum/