Join us for our monthly First Friday Networking Breakfast!
Event
12 November 2019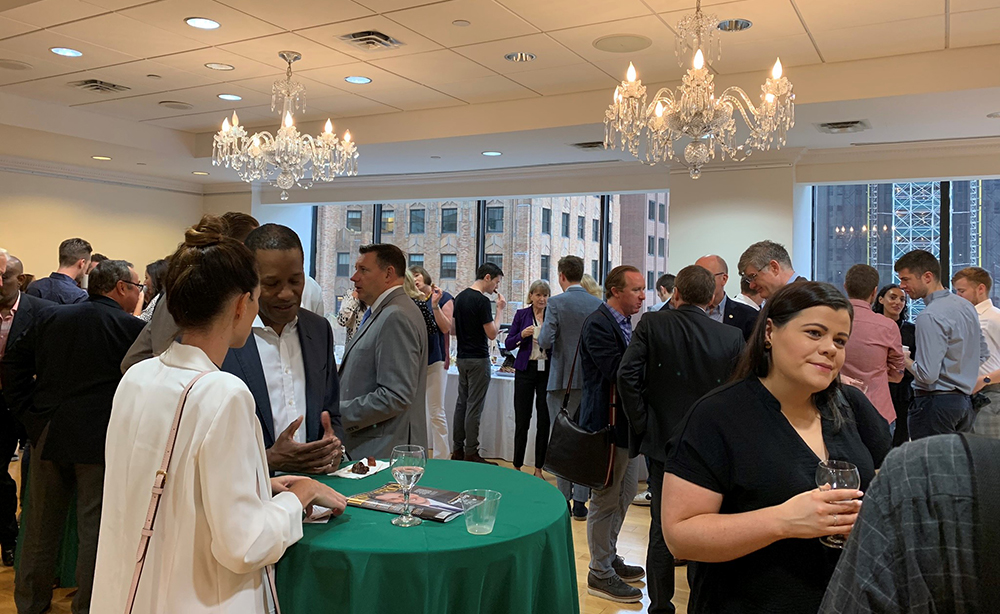 The Consulate is proud to announce the continuation of our monthly First Friday Networking Breakfast. Our First Friday breakfast is a great opportunity to connect with professionals from different parts of the New York Irish and Irish-American community and to learn about some of the great work being done across a variety of sectors.
Upcoming First Friday breakfasts are announced on the Consulate's primary social media channels (@IrelandinNY on Twitter and Facebook) with information about our guest speakers and registration on Eventbrite. Come along to promote an event that is of interest to the Irish diaspora, or simply to hear the latest community, cultural and business news!