UN Week 2019
News
23 September 2019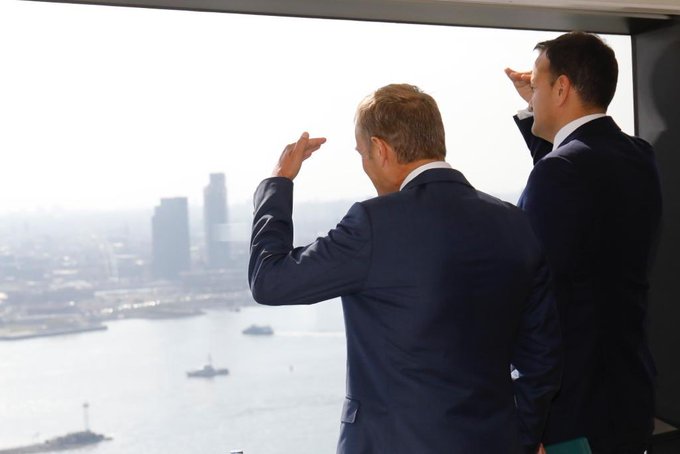 Taoiseach Leo Varadkar and European Council President Donald Tusk met during UN Week to take stock of the latest situation regarding Brexit.
It was a busy and productive week in New York for the annual convening of the UN General Assembly in September. President Michael D. Higgins, Taoiseach Leo Varadkar, Tánaiste and Minister for Foreign Affairs & Trade Simon Coveney, as well as a number of government ministers all visited New York throughout the week.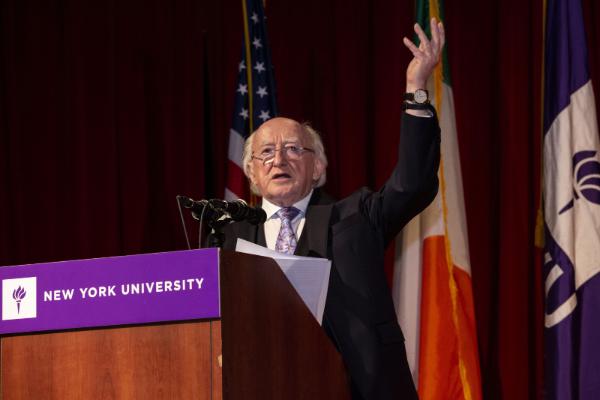 The President began his visit with a keynote address at New York University's Kimmel Center, where he spoke with students, faculty and staff of the University and Glucksman Ireland House "On Responding to the Interacting Crises of Our Times – Ecology, Economy and Society." Following his address, the President participated in a brief Q&A with NYU students from the audience, which touched on the topics of higher educations, greater appreciation for the arts, and meaningful responses to the global crises of climate change and poverty.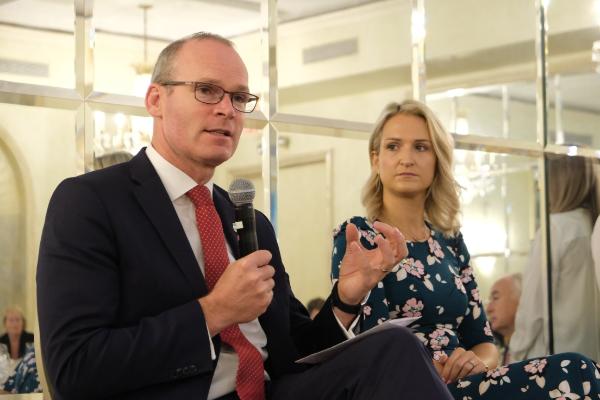 Tánaiste Simon Coveney and Minister of State for European Affairs Helen McEntee took time to meet with Irish and Irish-American community and business leaders to discuss the implications of Brexit. The Tánaiste underscored the dangers of a no-deal Brexit for Northern Ireland, the Good Friday Agreement and the devolved institutions at the breakfast meeting hosted by Loretta Brennan Glucksman.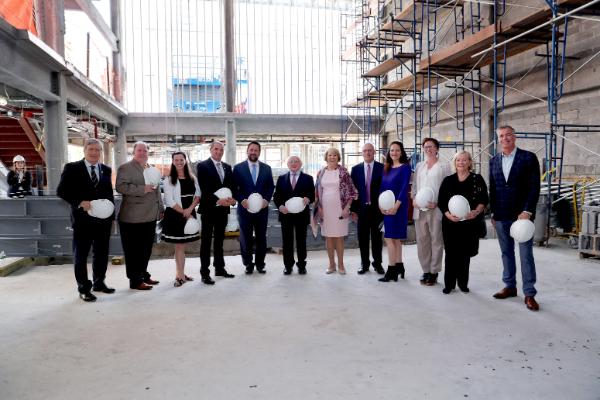 ‌
The President and his delegation met with a number of organizations during their time in New York, including a visit to the site of the new Irish Arts Center, a community reception at the Irish American Society of Nassau, Suffolk & Queens, and an interview with Dan Barry of the New York Times at the New York Public Library.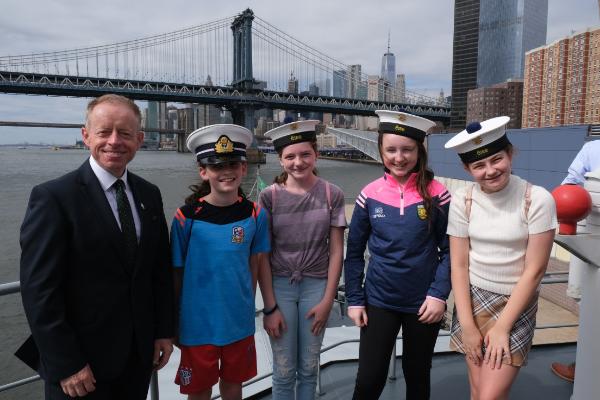 Also in New York during UN Week was the crew of Irish Naval Service offshore patrol vessel, the L. É. Samuel Beckett. Commissioned in 2014, the L. É. Samuel Beckett undertakes maritime surveillance and fishery protection operations around Ireland. In addition, the vessel has also been recently deployed on international humanitarian duty in the Mediterranean and has saved thousands of lives in recent years. Minister for the Diaspora & International Development Ciarán Cannon joined students from the Aisling Irish Community Center's chapter of Foróige to meet the crew and learn more about their work and missions.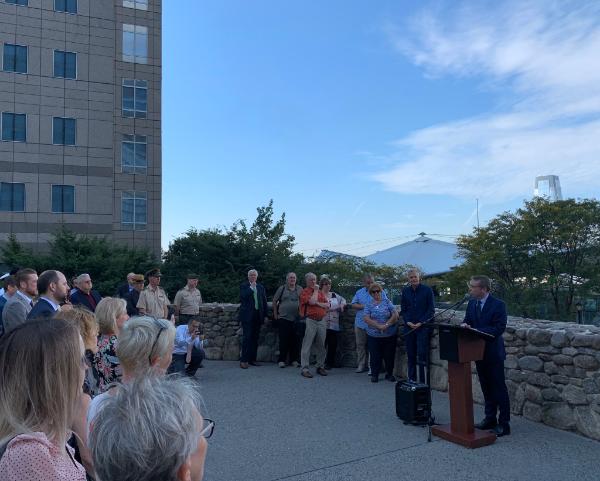 The Consulate gathered with other members of the Irish community bid farewell to the crew L. É. Samuel Beckett from the Irish Hunger Memorial in Battery Park. Consul General Ciarán Madden and Irish Radio's Adrian Flannelly gave a few words as the vessel departed New York for Boston, drawing a conclusion to the Consulate's UN Week activities.