NYPD: Behind the Scenes launched at the Consulate General of Ireland, New York
News
13 December 2018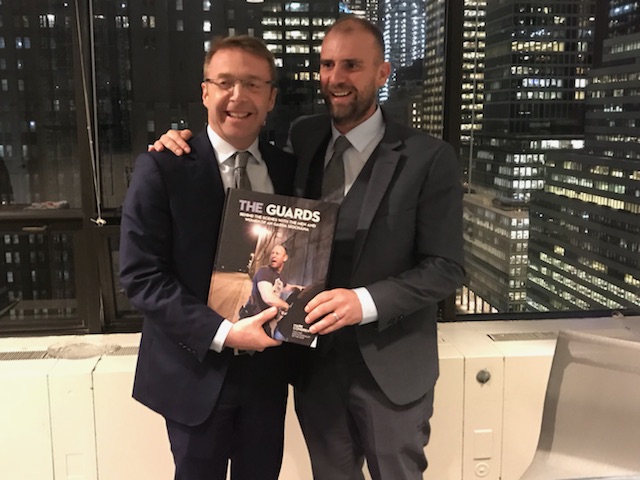 The Consulate General of Ireland, New York recently hosted the launch of NYPD: Behind the Scenes with the Men and Women of the New York City Police Department by Irish photo journalist, Mark Condren on Friday, 16 November. The book captures a wide range of the day-to-day work of the NYPD and provides a glimpse into both the joyous and serious situations the Police Department encounters. NYPD: Behind the Scenes likewise equips readers with an uncommon insight into police operations and the people – including many Irish and Irish-American officers – who make up the NYPD.
While this book marks the first collaboration between Condren and the NYPD, Condren possesses prior experience in photographing another police service – our own An Garda Síochána. His interest in cataloguing the daily activities of the Gardaí was sparked by his involvement in photographing his father's retirement from the Gardaí. The success of Condren's project with the Irish Police Service and his own curiosity about the NYPD motivated him to create a photo anthology about the latter.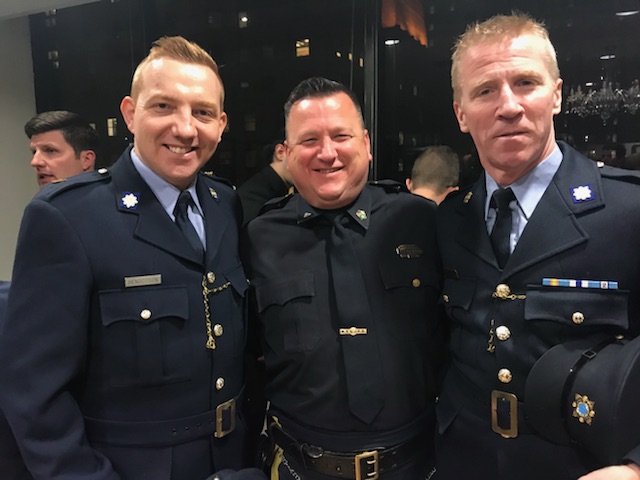 To launch the book, James O'Neill, the New York City Police Commissioner, members of the NYPD, the New York City Police Foundation, and the Irish-American community attended a reception hosted by Consul General Ciarán Madden at the Consulate. The event celebrated Condren's efforts to effectively visually narrate the NYPD's work and the Police Department's commitment to public service.