Galway 2020, European Capital of Culture
News
13 January 2020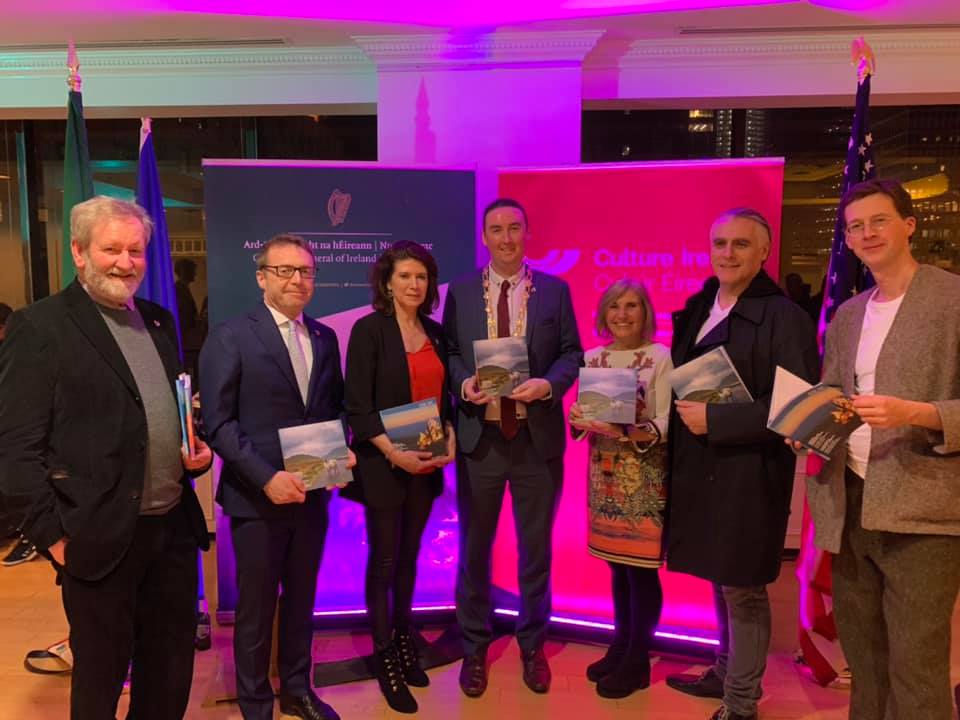 Celebration of Galway's election as European Capital of Culture for 2020 with the CEO and Chair of Galway 2020, Consul General Ciarán Madden and Galway City Mayor Mike Cubbard
On January 13th, representatives from Irish cultural organizations across the United States and within the New York community gathered at the Consulate to mark the US launch of Galway 2020, European Capital of Culture. The ECoC programme began in 1985 and has selected over 75 cities which highlight specific regions at the heart of cultural life across Europe. Through culture and art, European Capitals of Culture improve the quality of life in these regions and strengthen their sense of community.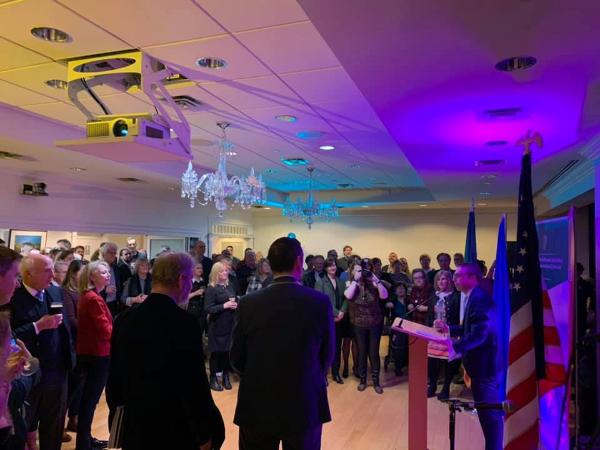 Galway's selection as European Capital of Culture for 2020 will herald a full year of cultural and artistic events taking place in, or centered around, Galway. The artistic vision for the cultural programme is to be authentically of Galway, while being presented through a European lens and supported by partners and collaborators in Europe and beyond.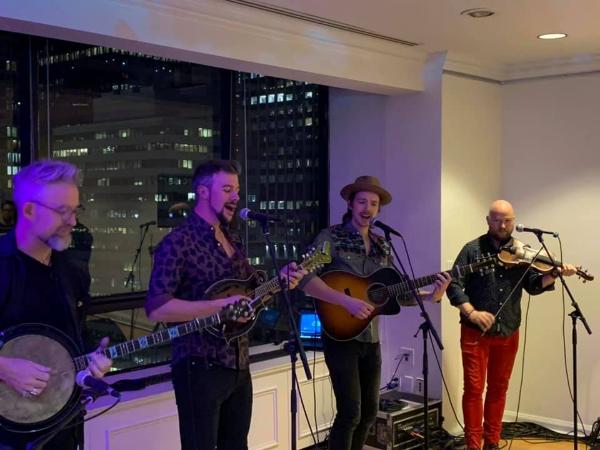 The event also featured a speech from Galway City Mayor Mike Cubbard and a performance from Galway 2020 Cultural Ambassadors, We Banjo 3.