Joint Committee on Foreign Affairs and Trade, and Defence Visit to Philadelphia
News
13 December 2019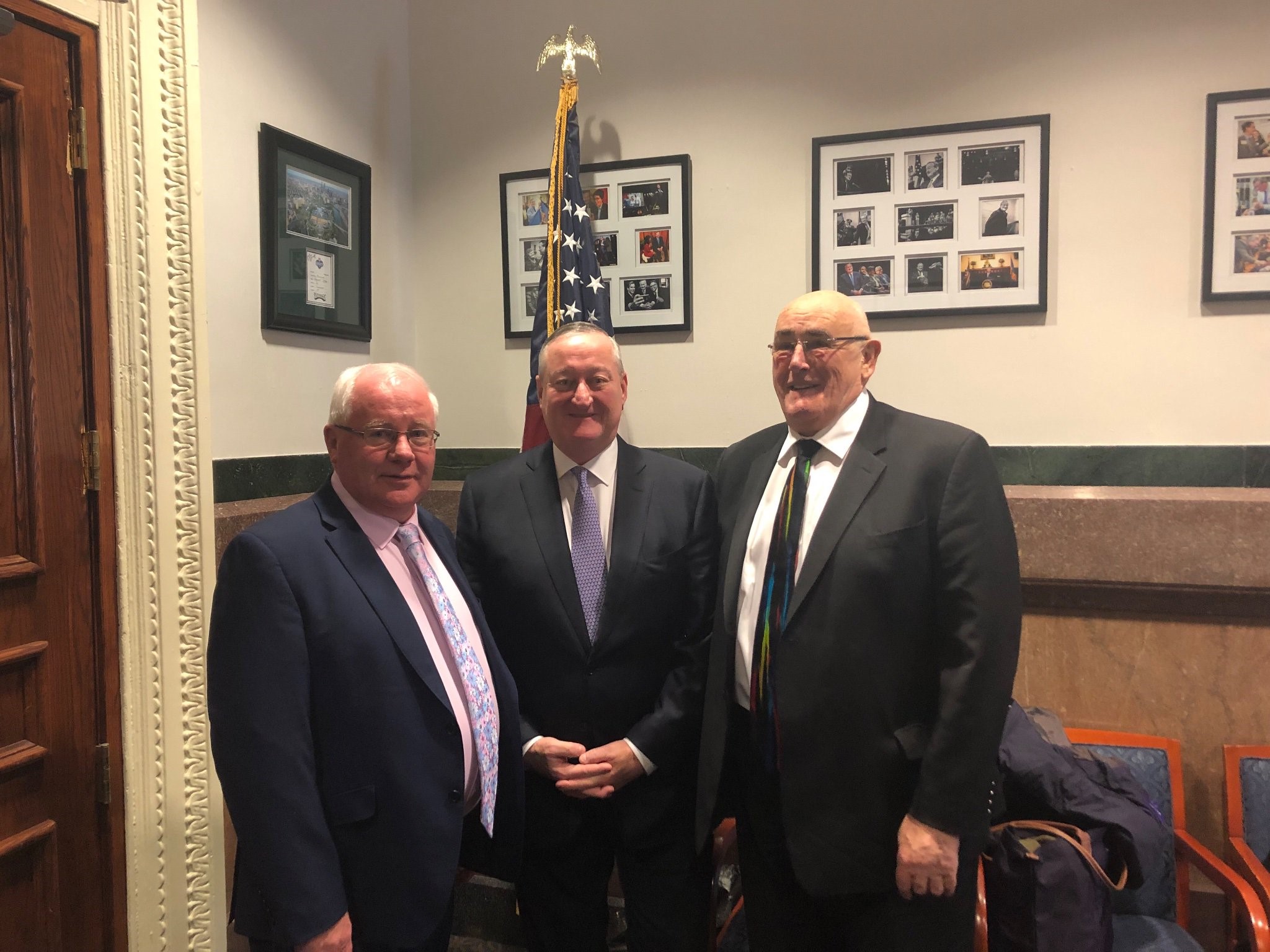 Committee Chairman Pat Breen T.D. and Senator Billy Lawless with Philadelphia Mayor Jim Kenney, a strong supporter of connections with Ireland.
Members of the Joint Committee on Foreign Affairs and Trade, and Defence visited Philadelphia from 5-6 December. The Committee's Chairman Brendan Smith T.D. and Senator Billy Lawless had a busy programme focussed on hearing about the active Irish community in the city and on visiting organisations, including the Irish Immigration Center, which are supported by funding by the Irish's government's Emigrant Support Programme.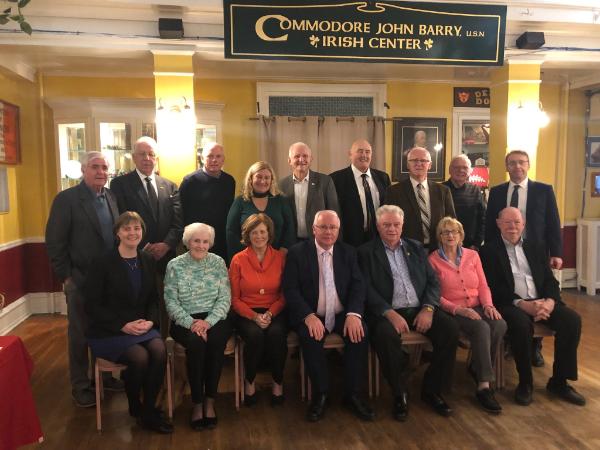 The Committee at the Commodore John Barry Center in Mount Airie, which is a welcoming community resource for classes, gatherings and social activities.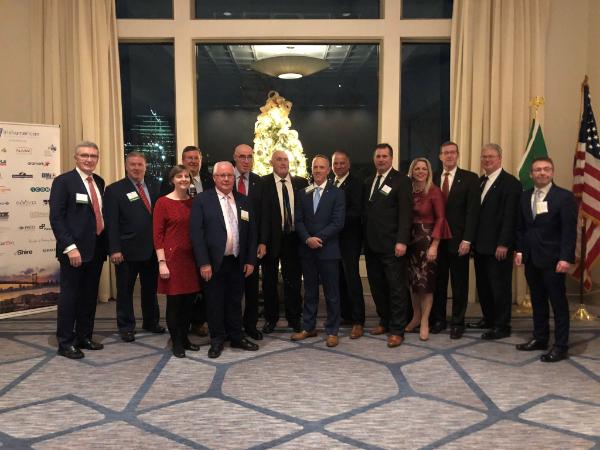 The Committee attended a Christmas event hosted by the Irish American Business Chamber and Network, whose membership consists of a cross-section of people involved in Irish-linked businesses and associated organisations.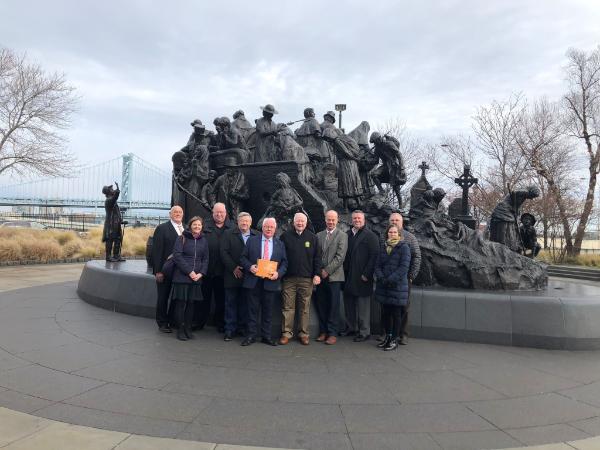 The delegation also visited the Irish Memorial to An Gorta Mór at Penn's Landing on the Delaware river and met some of the hard-working committee members.